Statement Nord Stream Investigations
The Federal Department of Foreign Affairs (FDFA) monitors the political and social situation abroad and issues specific position statements. The FDFA's positions are guided by the objectives, and priorities of Swiss foreign policy as set out, for example, in the Federal Constitution, the Federal Council's foreign policy strategy, and other thematic and geographical strategies.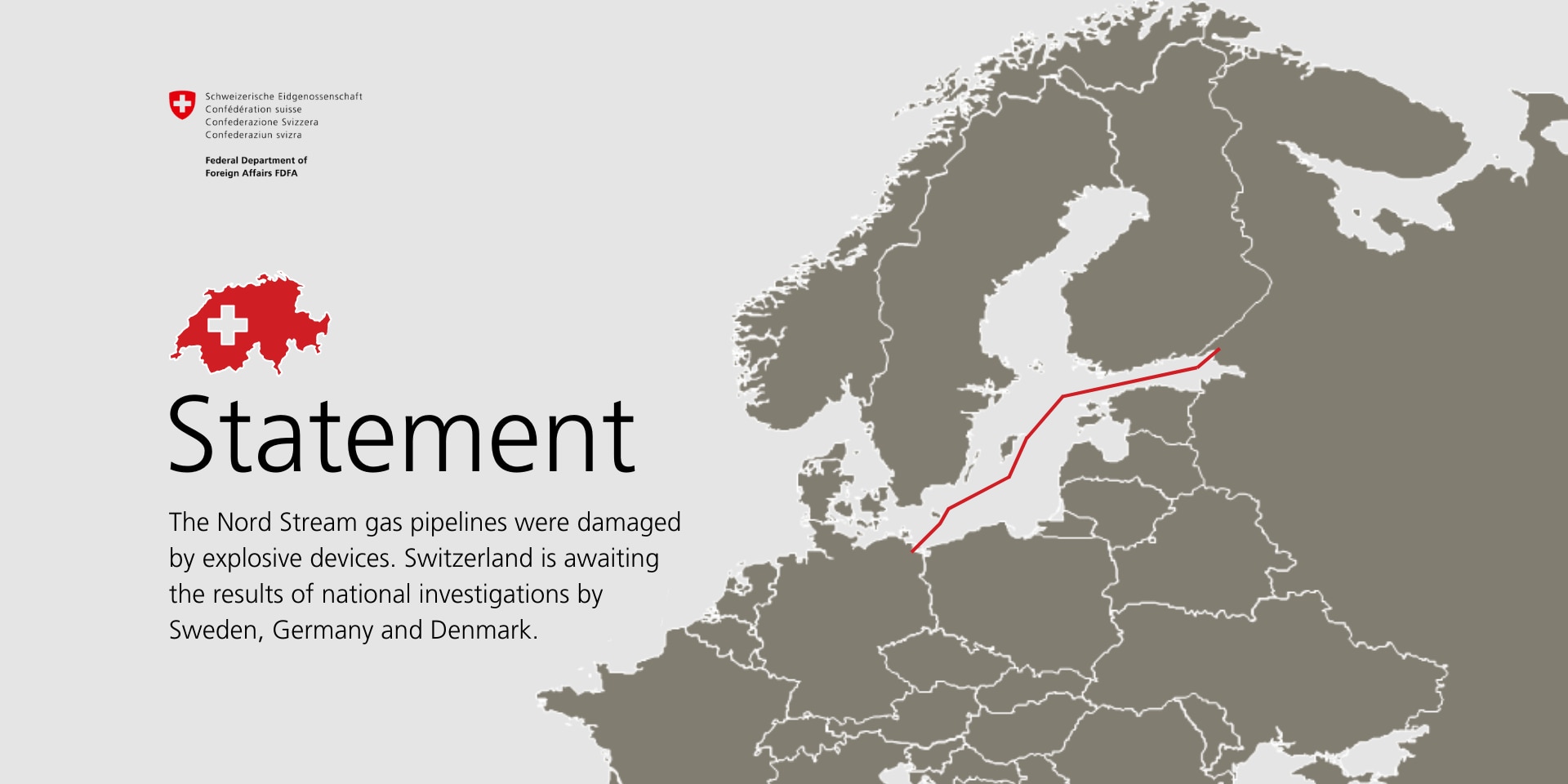 27.03.2023
On 26 September 2022, the Nord Stream 1 and Nord Stream 2 gas pipelines were damaged by several explosive devices. The motive and authorship of the acts of sabotage remain unknown. On 27 March 2023, the UN Security Council rejected a resolution tabled by Russia calling for a UN investigation into the authorship of the acts of sabotage. In principle, UN investigations can add value, for example in the absence of credible national investigations by competent authorities. In this specific case, investigations by Denmark, Germany and Sweden are already under way. Switzerland considers it more appropriate to await the results of these investigations, while at the same time calling for a rapid clarification of the acts of sabotage. Switzerland has therefore abstained from voting.