For the FDFA, ecumenical dialogue is a way to foster peace and promote human rights
Religious actors and organisations often have a key role to play in peace and dialogue processes. Their non-partisanship often grants them both access to and legitimacy with conflicting parties. Ambassador Simon Geissbühler, head of the Peace and Human Rights Division (PHRD) at the FDFA's State Secretariat, has met with representatives of the Vatican and the Protestant and Jewish communities for talks in Rome. For the FDFA, ecumenical dialogue is a welcome platform for peace.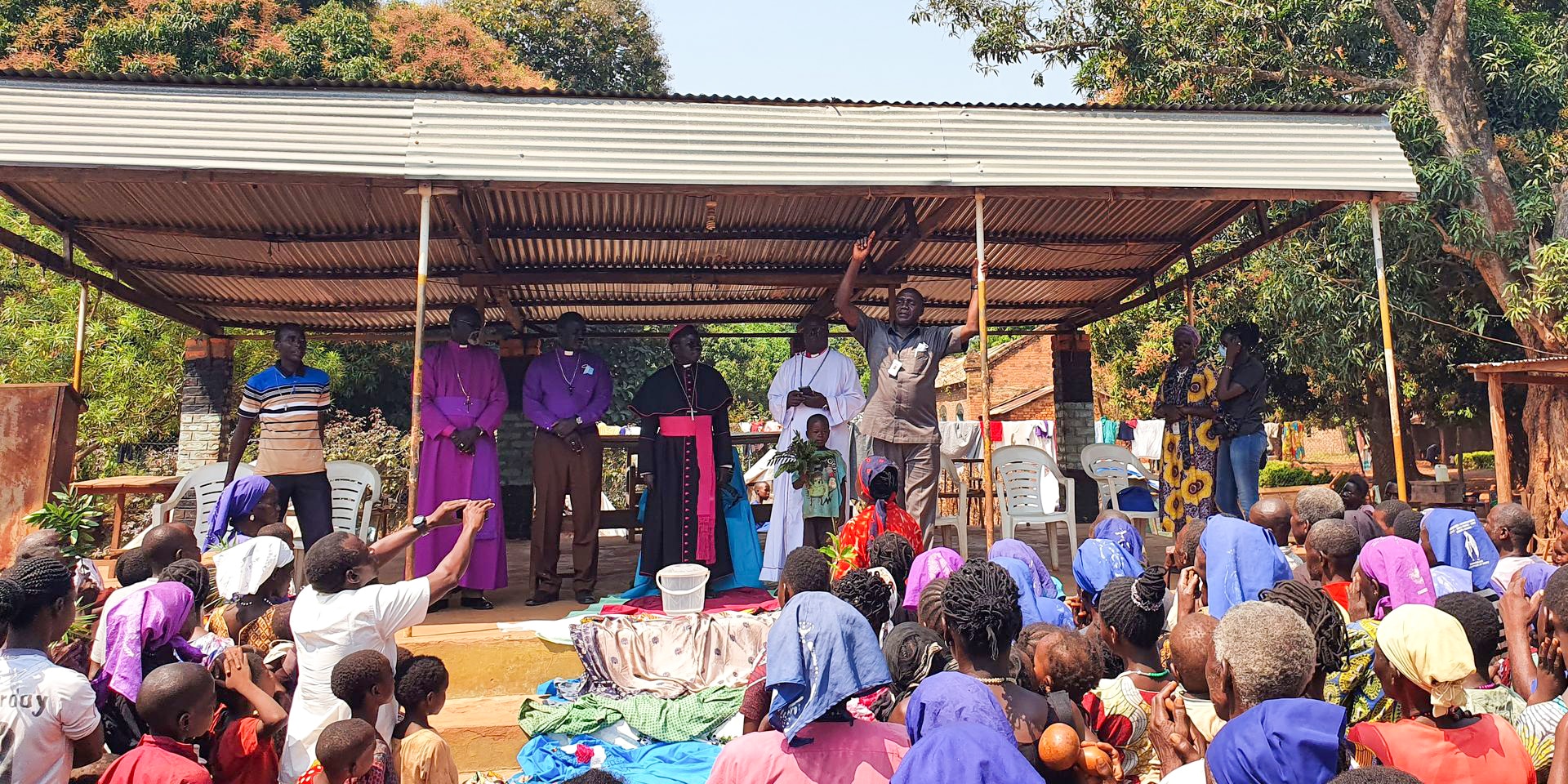 In South Sudan, churches play an important role in conflict resolution between political parties and armed groups. Switzerland provides them with mediation expertise. © South Sudan Council of Churches (SSCC)
Fostering peace and promoting human rights, which is a constitutionally imposed responsibility and foreign policy priority for Switzerland, is of particular importance in times of increasing conflict. Switzerland's independence, credibility, expertise and discretion can add value in a number of peace processes worldwide. Swiss efforts in this area rely on partnerships with local and international stakeholders.  
In many contexts, they are perceived as non-partisan and often have direct access to the conflicting parties. Switzerland views religious actors and organisations as partners in its approach to building peace and security. Last November, Switzerland and the Vatican advanced their cooperation on peace and human rights with a new joint declaration.
Strengthening ecumenical dialogue for peace and human rights, especially in conflict-affected countries in Africa, was one of the aims of the talks held in Rome in February by Ambassador Simon Geissbühler, head of the FDFA's PHRD, with representatives of the Vatican as well as Protestant and Jewish communities: "The high level of professionalism of all the stakeholders and the quality of the peace policy work being done is impressive. We must mobilise this potential even more in future, creating a closer working relationship that is beneficial for everyone." 
Switzerland's commitment to peace and human rights
The Federal Constitution of the Swiss Confederation explicitly stipulates that in its foreign relations Switzerland must promote respect for human rights and democracy and the peaceful coexistence of peoples (Art. 54). The Federal Act on Measures pertaining to Civil Peace Support and the Promotion of Human Rights came into effect in 2004. At the FDFA, the PHRD is in charge of implementing the act. Through the activities of this division, Switzerland works to bring conflicting parties together and promote space for dialogue.
Switzerland has peace policy programmes in 20 priority countries aimed at preventing violence, violations of human rights and of international humanitarian law, and promoting peaceful conflict resolution. It also offers its good offices and acts as a mediator if requested to do so by the involved parties. Switzerland also seconds specialists to peacekeeping and political missions for the UN and OSCE.
An example of Swiss cooperation with religious actors – South Sudan
Ecumenical platforms are important actors in preventing conflict, finding peaceful settlements to conflicts, and reducing political tensions, both at regional level and in national and local contexts. Switzerland supports religious and interreligious platforms in some countries as part of its peacebuilding activities.
In South Sudan for example, Switzerland provides its expertise in mediation to the South Sudan Council of Churches (SSCC), an ecumenical alliance of the country's largest churches that support dialogue and reconciliation initiatives at the highest political level as well as grassroots level.
As was the case before South Sudan gained its independence in 2011, the country's churches play an important role in the resolution of conflicts between political parties and armed groups.  
Meeting in Rome to strengthen ecumenical dialogue for peace
Ambassador Simon Geissbühler's meetings with Vatican representatives focused on the implementation of the 8 November 2021 memorandum of understanding on peacebuilding and protecting human rights. The main goal of the talks was to identify possible areas of cooperation – bilaterally, in specific parts of Africa, the Middle East and Latin America, as well as multilaterally, especially with regard to ensuring freedom of expression, protecting minorities and abolishing the death penalty.
Mr Geissbühler also met with representatives of Protestant and Jewish communities to discuss how to strengthen the ecumenical dialogue to promote peace.
The importance of remembering for peacebuilding
In his capacity as Switzerland's representative to the International Holocaust Remembrance Alliance (IHRA), Mr Geissbühler was also able to exchange views with experts from the Fondazione per la Shoah di Roma. President of the Confederation Ignazio Cassis also underlined the significance of remembering in his speech marking this year's International Holocaust Remembrance Day, stating that only by understanding how atrocities could have taken place in the past can we hope to prevent them in the future.