Turning water from a cause of conflict into a driving force for peace and security
Permanent access to fresh drinking water or sufficient water supply for farming and industry: what is taken for granted in Switzerland can trigger conflict in other parts of the world. 263 catchment basins of rivers or lakes extend over two or more countries worldwide. Around 300 groundwater reserves spanning borders also represent the basis of existence for two billion people globally. The use of water across borders presents potential for conflict. Switzerland aims to defuse potential conflicts with a preventative approach through water diplomacy (Blue Peace).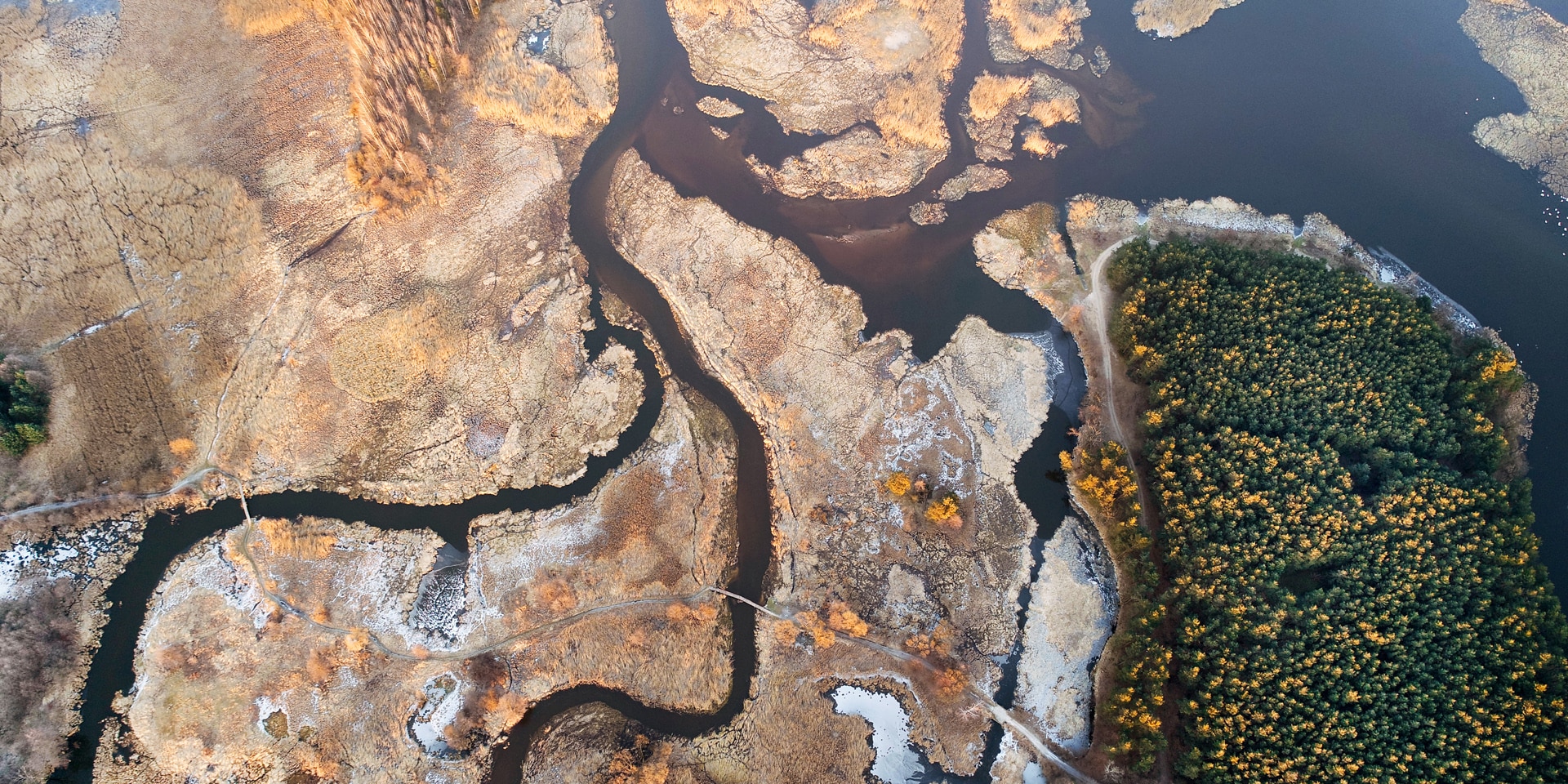 Switzerland has vast experience in cross-border water management and shares its expertise throughout the world. © Piotr Krzeslak/Shutterstock
Conflicts over the use of natural resources are on the increase. Cities and municipalities play a key role in overcoming these challenges. There is continual rise in demand globally while the amount of water available remains limited and pollution levels are increasing. This situation is being exacerbated by the advancement of climate change. Equitable access to water, sanitation and hygiene is also a key factor in public health and an important element in the prevention and control of all infectious diseases including COVID-19. Switzerland is aware of this global issue.
UN and water: access to clean water is more important than ever during the COVID-19 pandemic
The COVID-19 pandemic and its devastating impact on human security has underlined the close interconnection between the UN's 2030 Agenda and its sustainable development goals (SDGs) worldwide. Water is at the heart of the 2030 Agenda and plays an important role in all three dimensions of sustainable development – the social, economic and environmental one. Water is frequently a resource that is shared between several countries, and therefore offers enormous potential for cooperation and dialogue. In the COVID-19 context this has become key.
On 29 May 2020, a high-level event will be held in New York where participating states will present solutions to the challenges they face in implementing the SDGs and identify drivers to expedite the realisation of the 2030 Agenda in the water sector. Water resource management involving all stakeholders plays a key role in enabling states to respond effectively to the current crisis and its consequences and to enhance their resilience to tackle future crises.

Swiss water diplomacy
The Foreign Policy Strategy 2020–23 – the framework for Swiss foreign policy – aims to ensure that water is managed sustainably and divided fairly between neighbouring countries. Switzerland is implementing this objective through water diplomacy, namely the Blue Peace initiative which celebrates its 10th anniversary in 2020. Blue Peace signifies joint commitment to sufficient and clean water across borders and generations. The aim is for joint institutions and legal frameworks which unite countries to resolve disputes peacefully. Sharing water lays the foundation for human security and enables more successful economic and diplomatic cooperation. Blue Peace endeavours to transform destructive competition for limited resources of fresh water into constructive collaboration. Switzerland is making a substantial contribution towards peace and security through this approach.
Vast experience in water management
Switzerland has many years of experience in water management. With thousands of sources, Switzerland is known as Europe's 'water reservoir'. Overuse is nevertheless also an issue here. One example of this are the groundwater reserves around the city of Geneva. They are used on both the Swiss and French sides of the border. The water table fell by over seven metres due to intensive usage in the 1960s and 1970s. A third of the total groundwater in the region was consumed within 20 years. To stop this development, local and national authorities from both countries entered into negotiations aimed at jointly funding and setting up a shared water management system, which proved successful. Switzerland and France have managed the groundwater reserves around Geneva together for over 40 years.
Switzerland shares this knowledge around the world through the Blue Peace initiative. In addition to Central Asia and the Middle East, Switzerland is also carrying out activities in this field in Africa, and more specifically Sub-Saharan Africa, a priority region for Switzerland's international cooperation. The region is experiencing continuous population growth. Large parts of Africa are still blighted by droughts and flooding which have been exacerbated by climate change. How is Switzerland tackling the issue of water in Senegal? Marion Weichelt, Swiss ambassador in Dakar, explains how Switzerland is providing support locally.

What are the current challenges in West Africa as far as water is concerned?
Various states in West Africa share the use of a few of the largest rivers, such as the Senegal River, the Niger River and the River Gambia. Smaller rivers and groundwater are also the basis of existence for people in neighbouring states.
There is growing pressure on fresh water resources in this region. This is attributable to various factors, including urbanisation, population growth, the increase in agricultural production and land use rights. Overuse, a lack of sustainable water management and climate change are also making the situation worse.
The use of water for drinking water supply, agriculture, energy production, shipping, fishing and tourism etc. has repercussions on bordering states. They are in mutual competition over usage. Putting usage on a sustainable footing requires both cooperation between the states in West Africa and local territorial representatives in the cross-border context.

In which areas is Switzerland working with countries in West Africa to address water-related issues?
Switzerland's activities in West Africa aim to provide the population with drinking water, to establish sustainable irrigation for agriculture, to promote renewable energies through hydro-power and to drive forward economic development, for example in the tourism and shipping sectors. We can only achieve these objectives together.
Switzerland is working in the region – for example, with other partners such as the Geneva Water Hub – to ensure the sharing of expertise and experience. The initiatives it supports include the process aimed at establishing joint, sustainable water management on the border between Senegal and Mauritania. The groundwater found in this region is a strategic resource for Gambia, Guinea-Bissau, Mauritania and Senegal. The population of these four states – over 24 million people in total – depends on it for their access to drinking water as well as for various agricultural and industrial purposes. In cooperation with partners like the United Nations Capital Development Fund, Switzerland is also focusing on supporting neighbouring states with the development of a regional master and investment plan. This aims to establish integrated water management to be used for agriculture, drinking water supply, energy, industry and protection of eco-systems and also includes cross-border administration.
Water is life and its sustainable management is crucial to stability and peace between communities and states.


Why is Switzerland playing an active role in countries like Senegal and its neighbouring states through Blue Peace?
Switzerland is a 'water reservoir' with over 100 years of experience in local and cross-border water management with its neighbouring countries. However, 82% of Switzerland's water consumption is used outside of its territory for the production and transport of imported goods (clothing, textiles, coffee and precious metals etc.), including in regions where periods of drought and conflicts over water and its usage by the population, agriculture, industry and mining are commonplace.
This is why water has long been a priority for Swiss international cooperation. Switzerland's activities in Africa, where 80% of water resources are divided between several countries, are in line with this approach. Water is strategically important for regional stability. Switzerland's engagement in the field of water aims to prevent conflict and curb rural-urban migration, while also tackling the pressure on resources in the cities and providing the people – particularly the younger generation – with prospects for the future.
In addition to specific projects, a genuine Blue Peace movement is required to tackle these challenges. The younger generation is also involved as Switzerland supports start-ups providing innovative solutions. It also helps global associations of young water parliamentarians with branches here in Senegal and other West African states.

The spirit of Basel points the way to the future
In Basel, the Rhine marks the borders of France, Germany and Switzerland. The tri-state area was the starting point for cross-border water management after the Second World War. The three countries drew up a joint water supply plan that works well for all parties concerned – both upstream and downstream.
The Blue Peace initiative – a growing global movement that aims to foster a culture of peace and to maintain valuable freshwater resources – pursues the same objective. Blue Peace promotes creative and innovative solutions of international governmental and non-governmental organisations, authorities, the private sector, research institutions, artists and young people.
A good example of this is the Blue Peace Index, which the Swiss Agency for Development and Cooperation (SDC) developed as part of the 'Tech4Good' initiative with the Economist Intelligence Unit, a company providing forecasting and advisory services. The index analyses what can be done to improve the use of cross-border water as a peacebuilding instrument.
Switzerland's 2028 Foreign Policy Vision also puts great stock in water diplomacy. This is a key factor at the point of intersection between peace and development. Transforming water from a potential cause of conflict into a driving force for peace and cooperation is a forward-looking approach.