OSCE: FDFA decides not to submit new Secretary General candidature
The OSCE nomination process for the appointment of the Secretary General and the three heads of institutions ended at midnight on 18 September 2020. To enable the OSCE, which is currently in the midst of an institutional crisis, to reach a consensus on its new Secretary General, the FDFA has decided, in agreement with Ambassador Thomas Greminger, not to present a new candidature for this post.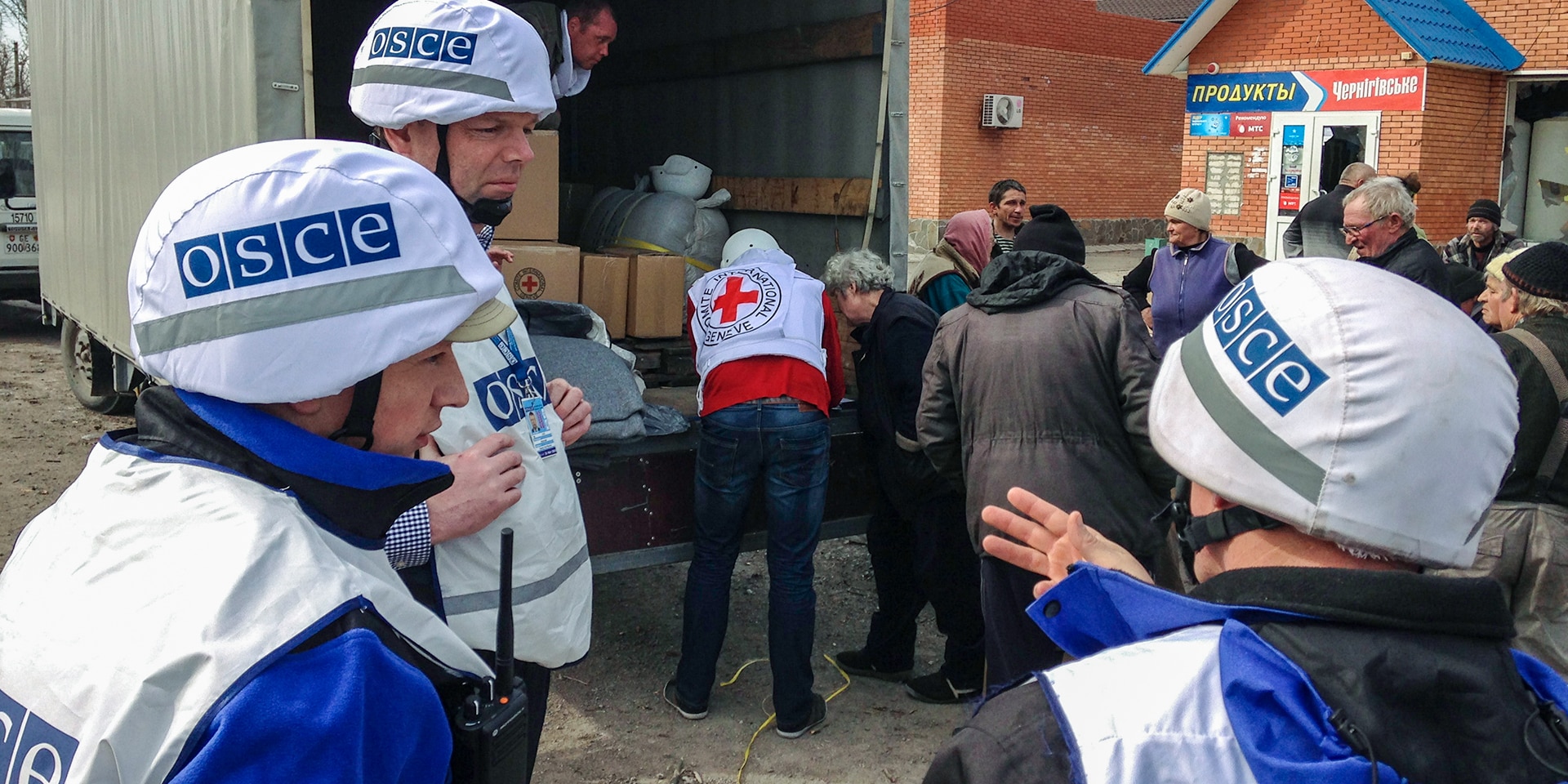 The OSCE works to reduce tensions in conflict zones and to promote peace, stability and security. The OSCE observation mission in eastern Ukraine is just one example. © FDFA
The current selection procedure requires a consensus among the participating States of the Organization for Security and Co-operation in Europe (OSCE). The key selection criteria are competence, geographical distribution and gender equality.
The Federal Department of Foreign Affairs (FDFA) made every effort at all levels to promote a second candidature by Ambassador Thomas Greminger for the post of OSCE Secretary General. It has held numerous meetings and discussions at various levels over the past few weeks. Federal Councillor Ignazio Cassis, head of the FDFA, also held a series of talks with his counterparts.
The FDFA reassessed the situation based on feedback it received and other information available to it. Several countries indicated their preference for a new start and a new list of candidates.
To facilitate a consensus, the FDFA has decided, in agreement with Ambassador Thomas Greminger, not to present a new candidature for this post. Switzerland remains fully committed to resolving the OSCE's institutional crisis and working for the organisation's best interests. A solution to the crisis besetting the OSCE is urgently needed to ensure the institution's future stability and operational effectiveness.
Ambassador Greminger's positive record of service during his three years as head of the OSCE is widely acknowledged. In particular, Ambassador Greminger helped to develop and strengthen partnerships with other international organisations, promoted a culture of dialogue focused on concrete results and initiated reforms aimed at enhancing the organisation's adaptability to today's needs. As OSCE Secretary General, Ambassador Greminger also played a leading role in efforts to address the COVID-19 crisis.