New strategic framework for Swiss foreign policy
Peace and security, prosperity, sustainability, and digitalisation are the foreign policy priorities for the next four years. At its meeting on 29 January, the Federal Council approved Switzerland's foreign policy strategy for the next four years. The strategy also defines clear regional objectives worldwide, with a special focus on the EU, and new objectives for the external network and foreign policy communication.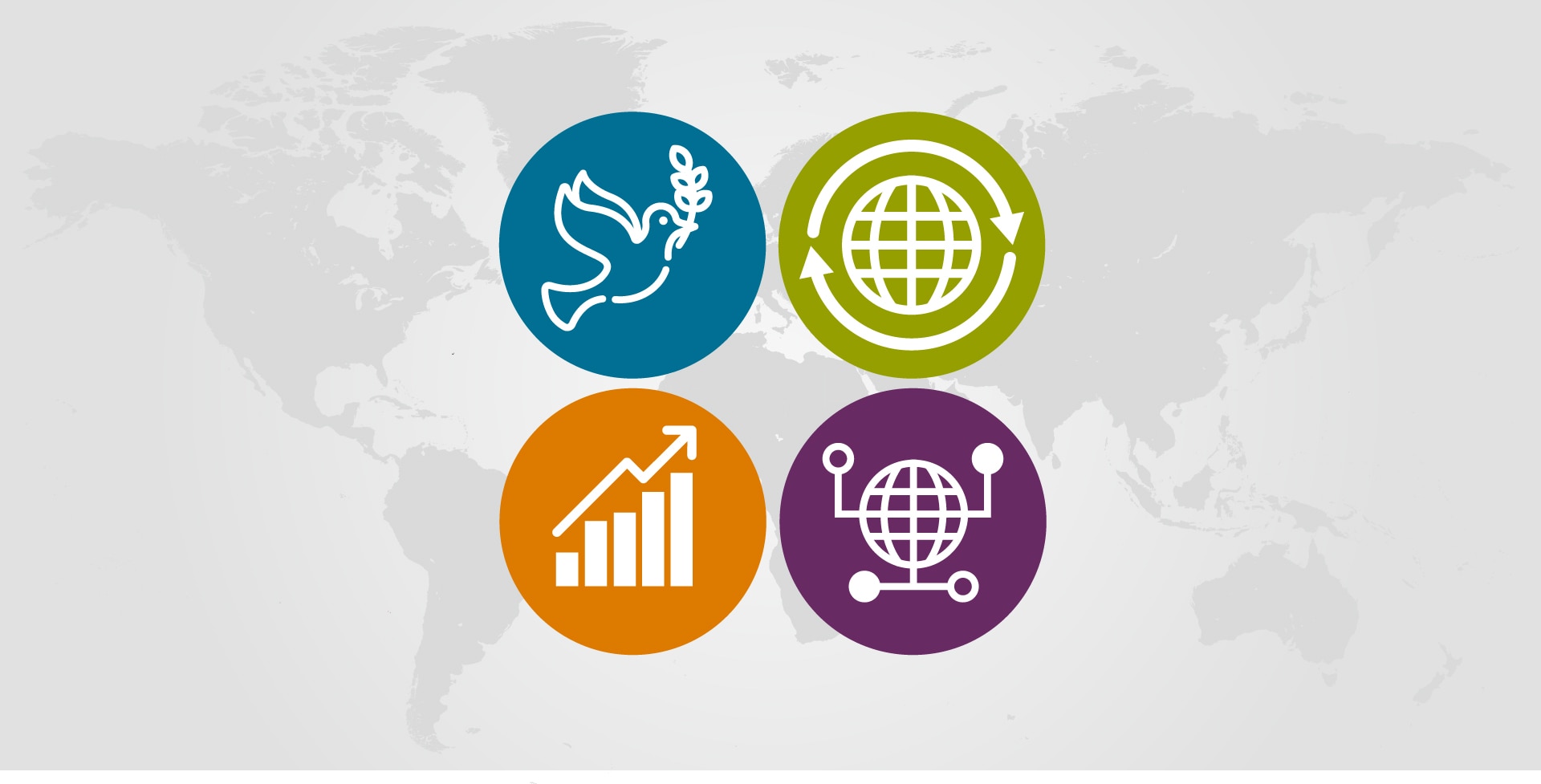 Key priorities under the Foreign Policy Strategy 2020–23: peace and security, prosperity, sustainability, and digitalisation. ©FDFA
Shifts in the geopolitical balance of power, fragmentation of the world trade order, and environmental and migration challenges are all driving hardly predictable change. Against this backdrop, foreign policy has an increasingly important role to play.
The Federal Council is therefore committed to ensuring the coherence, effectiveness and credibility of Swiss foreign policy based on the principles of consistency, trust and Swiss traditions. It also wishes to define new focus areas and appropriate instruments for a world that is becoming increasingly volatile.
In 2011, the Federal Council instructed the Federal Department of Foreign Affairs (FDFA) to prepare a foreign policy strategy every four years. The Foreign Policy Strategy 2020–23 is the third such policy to be adopted. For the first time, the strategy has been formulated as part of a broad interdepartmental process – an indication of the Federal Council's efforts to broaden the consensus on Swiss foreign policy. Switzerland's actions abroad will therefore be better aligned with its national interests and values.