Statement Afghanistan
The Federal Department of Foreign Affairs (FDFA) monitors the political and social situation abroad and issues specific position statements. The FDFA's positions are guided by the objectives, and priorities of Swiss foreign policy as set out, for example, in the Federal Constitution, the Federal Council's foreign policy strategy, and other thematic and geographical strategies.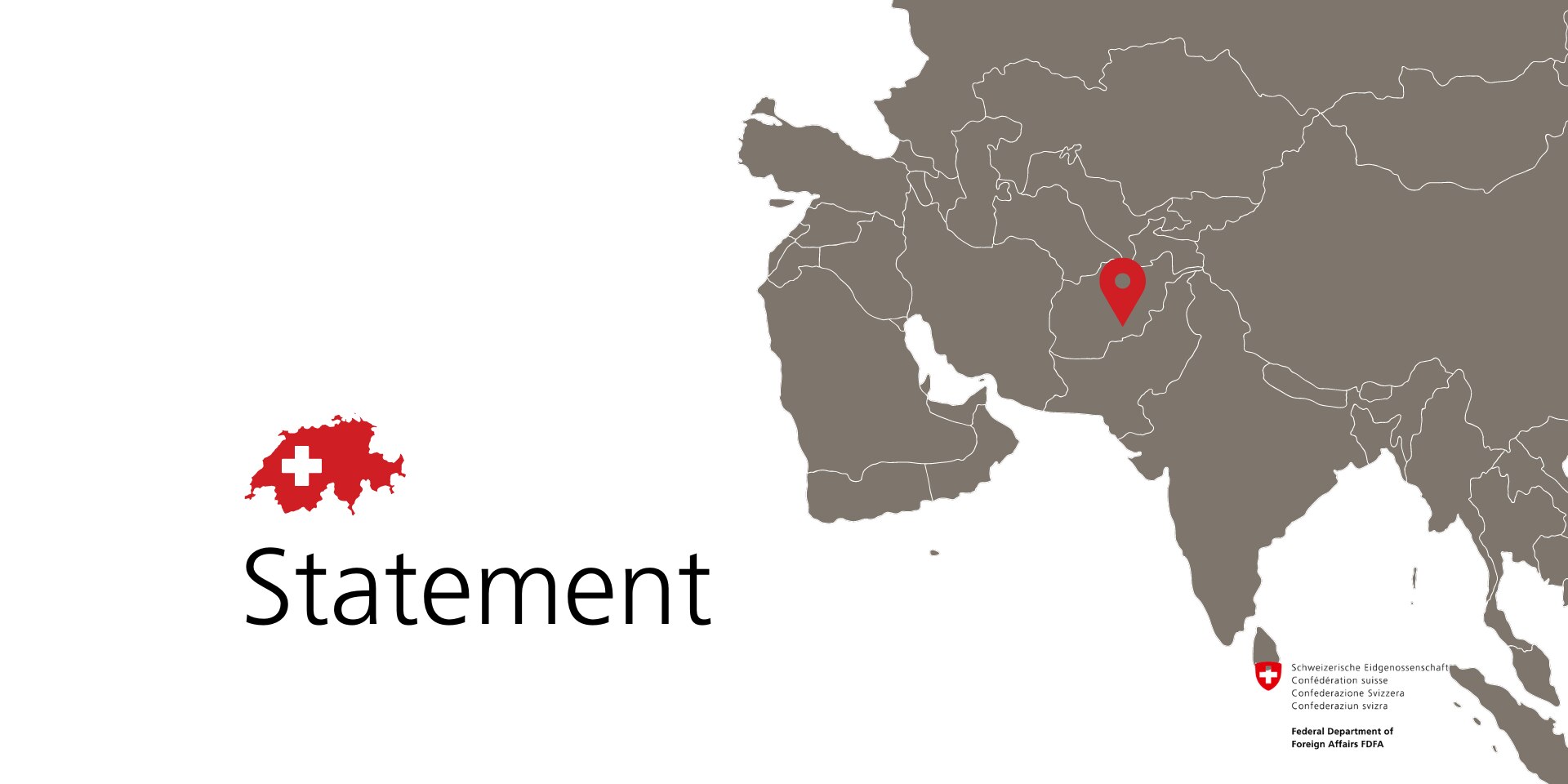 08.03.2023
The situation of women and girls' rights in Afghanistan is alarming. For the past year and a half, their rights, such as access to education and to work, have been continuously restricted and their presence erased from the public space. This oppression further exacerbates the terrible humanitarian crisis that has gripped Afghanistan since 2021.
On this International Women's Day, foreign ministers from several countries, including Federal Councilor Ignazio Cassis,  are uniting in a joint statement to draw attention to this situation and to urge the Taliban to respect the human rights and fundamental rights of women and girls.