«Consolidating the bilateral path»
Institutional agreements with the EU, Switzerland's relationship with China, freedom of the press: In an interview with AGEFI on 3 March, Federal Councillor Ignazio Cassis presents the Federal Council's view. And a very personal one.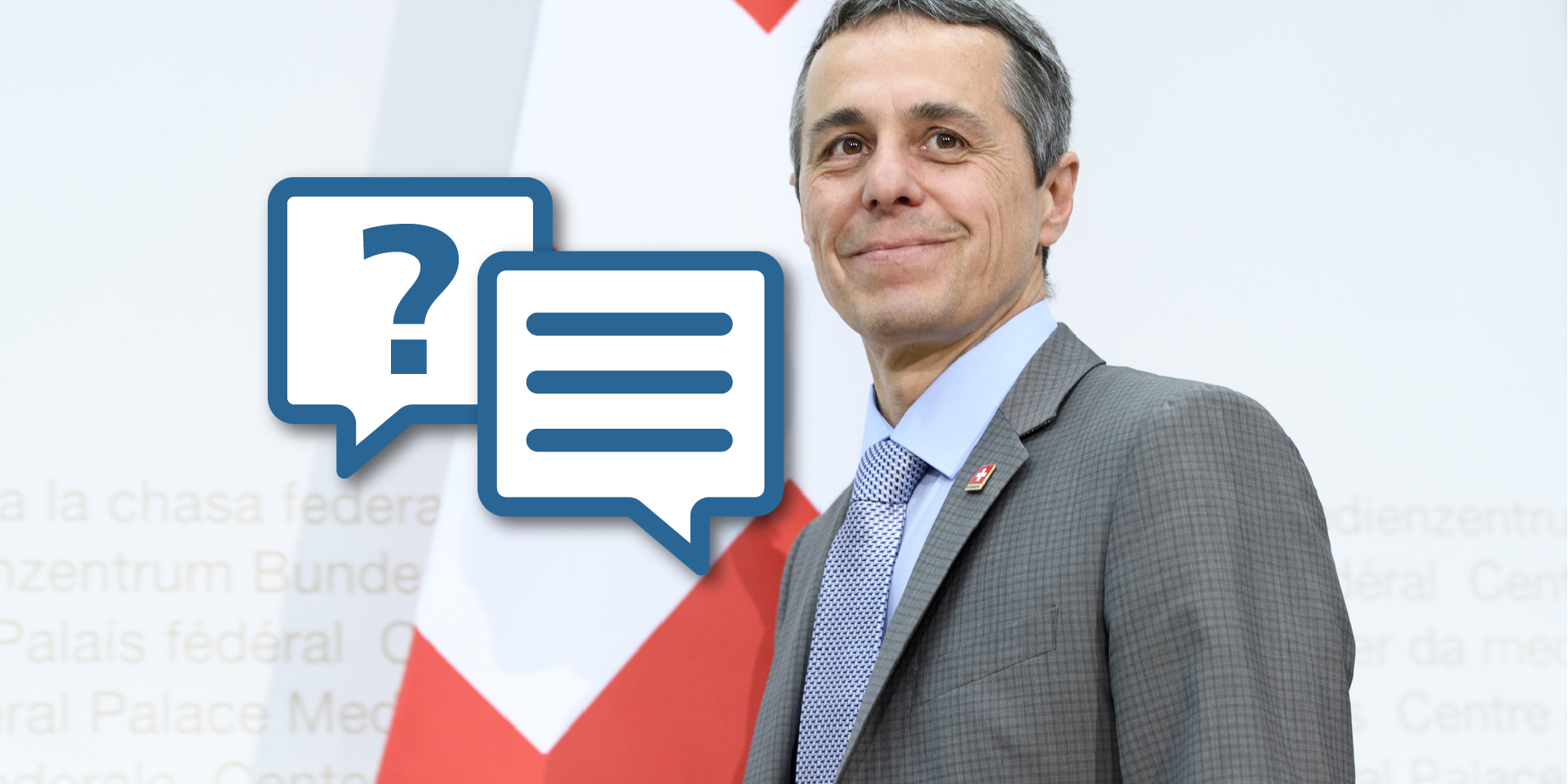 In an interview with AGEFI, Federal Councillor Ignazio Cassis presents the Federal Council's view. And a very personal one. © FDFA
Switzerland is focusing on finding the best balance between prosperity for Switzerland and the greatest possible independence, says the head of the Federal Department of Foreign Affairs FDFA in an interview on the relationship between Switzerland and the EU. With this goal in mind, the Federal Council wants to consolidate and expand the bilateral path, including the possible signing of an institutional agreement. Whether one calls the current process renegotiations, discussions or clarifications: In the end, what counts is the quality of the solution. Ignazio Cassis assured that the Federal Council did not want to weaken the accompanying measures. These are essential for the acceptance of the free movement of persons and thus important for economic growth.
Switzerland had prepared well for the UK's exit from the EU and had concluded seven bilateral agreements to ensure continuity in relations with this country.
China as partner and competitor
On China, Ignazio Cassis said the Federal Council was very concerned about certain developments in China - for example in Hong Kong or with regard to the Uighurs. He had also raised this issue with his Chinese counterpart. After the Second World War, the United Nations agreed on the universal values of human rights. The good relations between Switzerland and China make it possible to address concerns openly. China is a partner for Switzerland in the cultural, scientific, economic and ecological spheres, but a competitor in the technological field. The country has also managed to lift more than a billion people out of poverty.

Asked about freedom of the press, the Federal Councillor said he was convinced that the press must remain completely free, transparent and diverse. However, he was concerned about media diversity. The growing importance of social networks could also be problematic because the source of information is often unknown.