Embassy of Switzerland in Ukraine
As the official representation of Switzerland, the embassy covers all matters concerning diplomatic relations between the two countries. It represents Swiss interests in the areas of political, economic and financial affairs, legal arrangements, science, education and culture.
Novel Coronavirus
For information related to the Novel Coronavirus (COVID-19) kindly consult the information and directives of the local authorities (moz.gov.ua, covid19.com and mfa.gov.ua) and the recommendations of the World Health Organization WHO
On state level, the Federal Office of Public Health of Switzerland FHPO informs in regards to the Novel Coronavirus and publishes travel advice accordingly.
The Travel Advice FDFA (in German, French and Italian) offers travelers basic information for travel preparation by informing on possible risks and certain precautions. They are to be considered as a complementary source of information.
For urgent requests, kindly contact the FDFA Helpline (Tel. +41 800 24-7-365 / +41 58 465 33 33) or contact the Swiss representation in Kyiv.
The employees of the Swiss Embassy in Ukraine are currently working with a reduced physical presence on the Embassy premises in order to prevent the spread of the coronavirus. In case of an emergency, appointments can be made by telephone at the consular section and at the visa office.
In the situation of a crises there is no legal claim to an organized return to Switzerland. Whenever possible, Swiss citizens and residents of Switzerland are primarily requested to organize their returns to Switzerland independently and with the support of a tour operator or transportation company (airlines, railway company). Detours and additional costs have to be accepted. Due to the current development, the Swiss Representations have only very little or – depending on the situation – no possibility at all to support the departure from concerned regions and countries.
Due to the decision of President Zelenskyy to close the borders to all passenger traffic, all planned special flights after 27.03.2020 were cancelled. It is not clear at this point whether and when there will be a possibility to leave Ukraine again in the near future.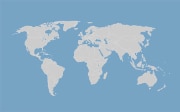 Services and visa

All consular services and visa support for residents of the countries listed below are provided by the Embassy of Switzerland in Kiev/Ukraine. Information can be found on the websites concerned:
Consular services – Ukraine
Visa and entry to Switzerland – Ukraine