Consulate General of Switzerland in Sydney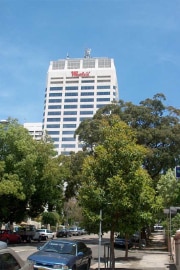 Introduction of the new Swiss passport series
The Federal Office of Police (Fedpol) announced that a new series of passport will be introduced from 31 October 2022.
While the design will be renewed all around, the functionality and the issuing procedure will remain the same. Identity documents issued before this date remain valid until their expiry date.
If you would like a passport in the new design, you can book an appointment to register your biometric data at the Consulate General of Switzerland as of 31 October 2022.
If you have an appointment at the Consulate before 31 October, the passport will be produced in the old design.
CORONAVIRUS (COVID-19) - General information
We advise all Swiss citizens in Australia to comply with the recommendations and regulations of the competent local authorities, the Department of Health, the Department of Home Affairs or others.
If you are planning to travel to or from Australia, please check the Department of Home Affairs website for information about Australia's immigration and border restrictions.
The Consulate General is open for visitors from Monday to Friday, 09.00h to 12.00h. Please contact us for an appointment (by calling 02 8383 4000 or by writing an e-mail to sydney@eda.admin.ch). Please also consult this website for new information regularly.
Coronavirus Health Related Requirements for traveling to Switzerland
All entry restrictions and Covid-19 health measures for persons entering Switzerland have been lifted. Consequently, normal entry requirements apply to any person entering Switzerland.
For more information kindly consult the general conditions for entry into Switzerland (State Secretariat for Migration SEM) and the COVID-19 entry conditions (Federal Office of Public Health FOPH)
Depending on the airline, different rules may apply. Please always check with your airline to find out what is required at check-in.
Important information for Australian citizens who wish to stay longer than 3 months in Switzerland
As of 01.01.2022, Australian citizens do no longer need a long term National D visa (study, work or family reunion) but only an authorization by the competent Swiss authorities (assurance of residence permit). All relevant queries must be addressed directly to the competent cantonal immigration and labour market authorities before you enter Switzerland. This Consulate General is not involved in this process.
For non-Australian nationals, short-term visa applications for tourism, visits or business as well as long term National visas D (study, work or family reunion) are processed and applications are accepted. For more information please consult the general conditions for entry into Switzerland (State Secretariat for Migration SEM).
Automation of the life certificate process for AHV/IV pensioners
From 1 January 2022, most Swiss nationals resident abroad will not receive a life certificate anymore. The condition for this is that they are registered with a Swiss representation in their country of residence. The Swiss Compensation Office SAK and the IV Office for Insured Persons Residing Abroad IVSTA will receive the necessary information directly from the Swiss Abroad Register.
Swiss nationals who are not registered with a Swiss representation will continue to receive such a form.
In exceptional cases, registered persons may nevertheless receive the certificate. In this case, the persons concerned must complete this document and have it confirmed in order to prevent their pension from being suspended.