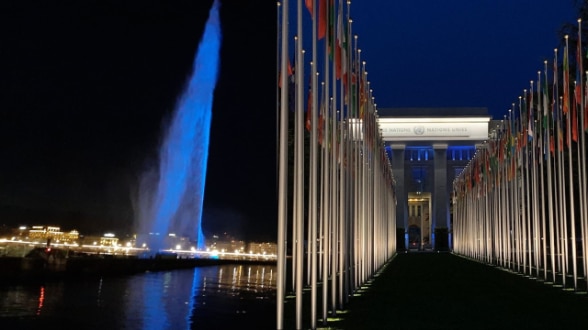 With 193 Member States, including Switzerland which joined in 2002, the United Nations has spanned the decades helping millions of people to escape the yoke of poverty, gain access to education and health, have their fundamental rights respected, and enjoy better livelihoods thanks to the adoption of instruments such as the 2030 Agenda and the Sustainable Development Goals.
Recognizing the many strides the Organization has made over the years, UN Secretary-General António Guterres said "our founding mission is more critical than ever."
As we face the COVID-19 pandemic and the many challenges stressing our planet, "the Sustainable Development Goals give us an inspiring blueprint for recovering better," he added.
"We face colossal challenges.  With global solidarity and cooperation, we can overcome them. That's what the United Nations is all about. The United Nations not only stands with you… The United Nations belongs to you and is you: 'we the peoples." 
A survey conducted throughout the year to assess people's perception of the UN shows that six out of 10 respondents believe the United Nations, since its inception, has made our planet a better place. Also, 87 per cent of respondents believe cooperation and solidarity at the international level are essential ingredients to effectively face today's global challenges.
The full results of the survey, answered by more than one million people, were presented at the General Assembly in September to help the Organization shape a vision for the future and better face the challenges of tomorrow.