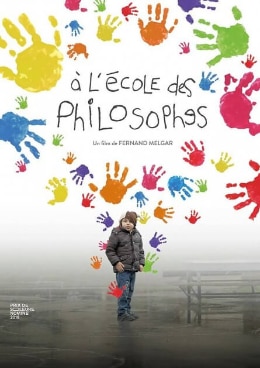 The Consulate General of Switzerland will join other French-speaking countries, such as France, Belgium and Canada, to celebrate the French language. Switzerland will screen the inspiring movie "À l'école des Philosophes" on Tuesday 16 March. Join us for the movie, a reception will be held afterwards.

Synopsis
Five children with mental disabilities take their first steps at school, where they will have to learn to live together. The mission seems almost impossible as they are so confined within themselves. But, little by little, the class will take shape before our eyes and against all odds its students will progress, to the great surprise and happiness of their parents. Filled with humor and tenderness, the film tells the adventure of a small group of children like no other that opens up to life and to the world.
The film will be screened at:
Alliance Française de Hong Kong
52 Jordan Road, Jordan, Hong Kong
Date: 16 March 2021
From 7:30pm to 9:30pm
A reception will be held after the screening.
RSVP - https://www.francophoniehk.com/events/a-ecole-philosophes/