Consulate General of Switzerland in Chengdu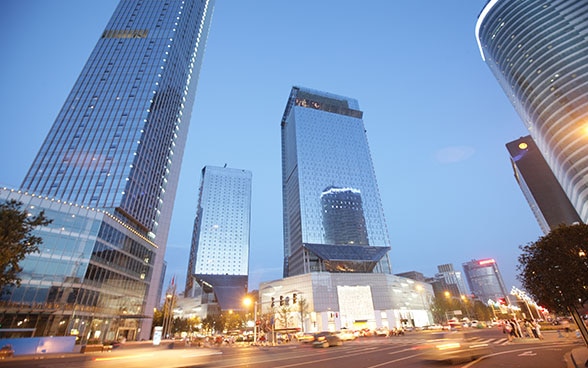 The Consulate General serves the Southwestern China region, covering the provinces of Sichuan, Guizhou, Yunnan and Chongqing Municipality. It focuses on facilitating and enhancing the economic and trade relations between Switzerland and China's southwestern region, as well as promoting Switzerland's innovative capacities and tourism.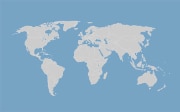 Consular services (issuing of passports, civil status changes, registrations, legalisations, etc.) and visa issues are provided at the embassy in Beijing. For these matters, please always refer to the embassy according to the given contact.
COVID-19
On 18 March 2020, the Swiss Federal Council decided, that entry at the Schengen external borders is generally prohibited with few exceptions. Switzerland follows the practice of the other Schengen states. Until further notice, Switzerland is in general not issuing Schengen visas anymore. Schengen Visas with territorial restrictions will only be issued in exceptional cases, to specialists from the health sector for example.
Easing of restrictions from 8 June
From 8 June, the following measures will come into force for stays of more than 90 days (national visa D):

Applications to employ workers from third countries will also be processed again. Admission will be possible if the work assignment is in the public interest and, for example, is necessary to the national economic supply, or if a company urgently requires this skilled labour from an economic perspective and the work cannot be postponed or performed abroad.
Family reunification will be possible again for all persons with a permanent residence permit, a residence permit, a short stay permit or who have been temporarily admitted to Switzerland, under the usual conditions.
School pupils and students will be allowed to enter Switzerland to begin, continue or finish their studies, regardless of their nationality. This does not apply, however, to education and further training lasting less than 90 day
Please make an appointment with VFS Global to submit your national visa D application at one of our representations.
For additional information, please consult the webpage of the State Secretariat for Migration SEM.
If you have further questions regarding visa matters please contact us via: beijing.visa@eda.admin.ch
Consular Section (not for visas): In case of emergency, Consular services remain also available outside office hours:
Helpline FDFA: +41 800 247 365 / +41 58 465 33 33
helpline@eda.admin.ch
Communication of 28.09.2020 on travelling back to China
Communication of 28.08.2020 on travelling back to China (PDF, 384.5 kB, English)
Communication of 30.03.2020 (PDF, 124.9 kB, multilingual: French, German)
Media release of 19.03.2020 (PDF, 280.7 kB, English)
Communication of 21.02.2020 (PDF, 358.1 kB, multilingual: French, German, Chinese)
Communication of 21.02.2020 (PDF, 232.3 kB, German)
Communication of 05.02.2020 (PDF, 383.0 kB, multilingual: French, German)
Communication of 26.01.2020 (PDF, 449.9 kB, multilingual: French, German)
Communication of 24.01.2020 (PDF, 540.6 kB, multilingual: French, German)