Embassy of Switzerland in China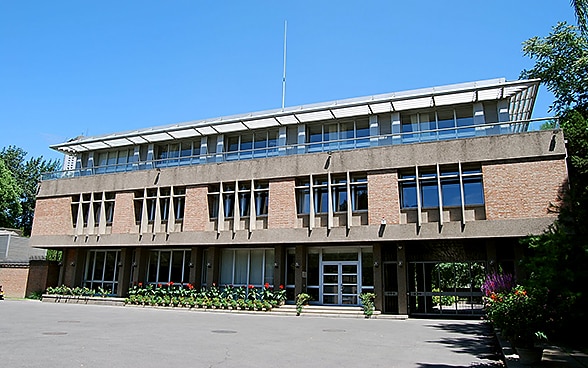 As the official representation of Switzerland, the Embassy covers all matters concerning diplomatic relations between the two countries. It represents Swiss interests in the areas of political, economic, financial and legal affairs, as well as science, education and culture, climate change adaptation and mitigation, international development cooperation and humanitarian aid.
President of the Swiss Confederation Ueli Maurer: National Day 2019 greetings for the Swiss abroad
©EFD/swissinfo.ch
Access to the Embassy
To find the Embassy, you may download and print out the file to get a Taxi card with a map.
Business and Investment
Swiss Organizations
Environmental Health Hazard
Radiation
The most recent radiation Absorbed Dose Rate Supervised by Automatic Monitoring Station