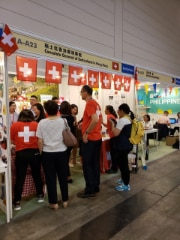 The Consulate General of Switzerland will participate for the first time in the Education and Career Expo held on 20-23 January 2022.
Every year many Hong Kong pupils chose to study in Switzerland and creating most of the time a strong link with our country.
This year we will formally represent both public and private Swiss schools. Come to visit us to find out more!