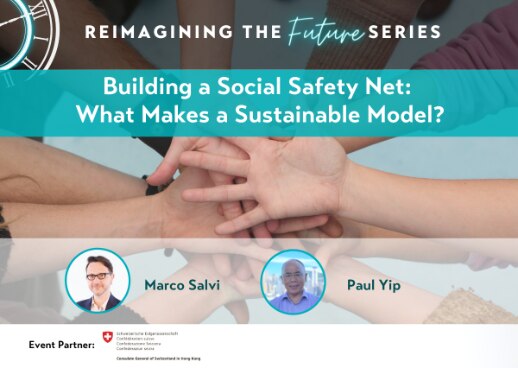 Hong Kong and Zurich are among the most expensive cities in the world, ranking as the second and the third in the Worldwide Cost of Living index respectively. In the meantime, their approaches of welfare policies are vastly different – maybe it is too soon to tell which model is more sustainable, but it is beneficial for us to embark on the discussion on sustainable welfare policy and to encourage inter-city exchanges.
Proposed by Geneva citizens as a "People's Initiative", the Swiss government introduced the highest minimum monthly salary, of an hourly rate of 23 Swiss francs (around HK$195) in 2020. While some citizens are satisfied with the new legislation, some might be disappointed by it. In Hong Kong, it is crowned as the freest economy in the world and homed to the second-largest IPO market for companies to be listed. Comparing different welfare models, what makes a more sustainable economic model for the future? What are the best policies in tackling poverty and unemployment? Is there a fine line between prosperity and labor welfare?
Join us for an evidence-based discussion with the scholars from Switzerland and Hong Kong SAR to dive into the making of a sustainable economic model as we reimagine the future.
Got Questions? Ask them here in advance (beginning November 23) or during the program:
https://app.sli.do/event/reyzuydv (code: # SocialSafetyNet)
Please register here