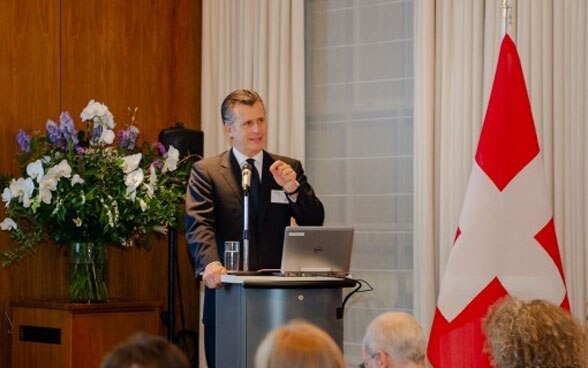 This year's keynote speaker was Dr Philipp Hildebrand, Vice Chairman of BlackRock and former Chairman of the Governing Board of the Swiss National Bank, speaking on the subject of sustainable investment as a catalyst for change. Drawing on his years of experience, Dr Hildebrand argued that the strive for economic growth can no longer be achieved at the expense of sustainability and diversity.
The event concluded with a reception. This year's event was a record attendance with over 180 guests.
'Networking Afterwork' has now become well-established as an important annual event giving alumni and students the opportunity to connect and network with the Swiss business community in the UK.