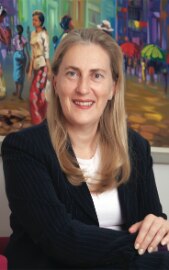 Dear compatriots, dear friends of Switzerland,
Welcome to the website of the Embassy of Switzerland in Thailand.  
Switzerland and Thailand maintain very close relations and share a long history full of emotions, great mutual respect and strong moments even though 9'000 km separate the two countries. The first documented contacts between Switzerland and Thailand date back to the 17th century. His Majesty Chulalongkorn was the first Thai King to visit Switzerland in 1897 and in 1907. His two visits marked the beginning of a long friendship, which was formalized through the establishment of diplomatic relations in 1931.
The political, economic and social exchanges between our two countries have constantly grown ever since. This is demonstrated not only by the large Swiss community of around 11,000 people living in Thailand today, but also by the 10,000 Thai citizens who have similarly settled in Switzerland. In addition, every year around 220,000 Swiss and 160,000 Thai visitors travel to each other's country. Economically, trade flows in both directions have intensified over the years. Thailand has become Switzerland's second most important trading partner in Southeast Asia and the approximately 200 Swiss companies that are currently active in Thailand employ around 55'000 staff. Relations between our two countries are thus very rich, dynamic and well established. We are working closely with our Thai partners to keep intensifying our bilateral cooperation and to best promote our manifold interests.
The activities of the Embassy of Switzerland are not limited to Thailand. Our Embassy is a regional hub for many domains: it covers all matters pertaining to bilateral relations not only with Thailand, but also with Cambodia and Lao PDR. Furthermore, the Embassy's Regional Consular Center takes care of consular matters for Swiss citizens in these three countries as well as in Malaysia and Myanmar. Our Embassy also hosts the second largest Swiss visa section in the world. In addition, two disaster risk reduction and disaster management experts from the Swiss Humanitarian Aid operate out of Bangkok and are covering the whole Southeast Asia and Pacific. Lastly, a Swiss Police Attaché is responsible for police matters not only in Thailand but also in Indonesia, Cambodia and the Philippines.
The Consular Center offers services in the areas of registration, identity cards, civil status matters, certifications etc. You will find the relevant information in the section: Services of the Regional Consular Centre Bangkok. The Visa Section issues visa for visitors to Switzerland. More information about the Visa application process can be found in the section: Visa – Entry to and residence in Switzerland.
On this website, you will be able to learn about the different tasks and activities of the Embassy, but you will also find information on the relations between Switzerland and Thailand. In addition to the information contained on this website, the Embassy publishes a Newsletter twice a year.
If you are interested in receiving the newsletter, please subscribe here.
I also recommend you to follow the Swiss Embassy's Facebook page (www.facebook.com/SwissEmbassyBangkok) to stay up-to-date on our activities and on current developments related to Switzerland and its foreign policy.
Finally, your comments and suggestions on the information provided on this website are welcome and I am grateful for any feedback you may wish to provide (bangkok@eda.admin.ch). I thank you for your interest in our activities
With Swiss greetings,
Helene Budliger Artieda
Ambassador of Switzerland to the Kingdom of Thailand, the Kingdom of Cambodia and the Lao People's Democratic Republic