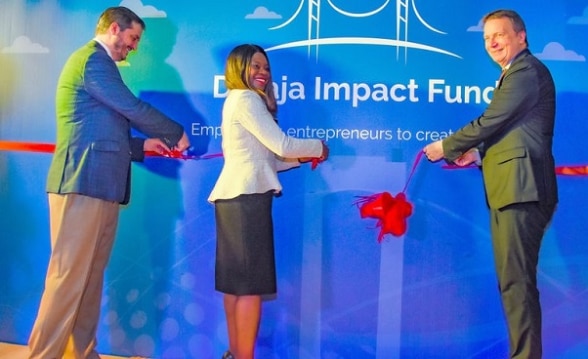 Over the past two decades, Tanzania has experienced a growing Micro, Small, and Medium Enterprises (MSMEs) sector. However, despite their significant economic contributions, MSMEs continue to face numerous challenges that impede their development, such as inadequate access to capital and markets, regulatory constraints, underdeveloped infrastructure, limited innovation, and insufficient human capital development, all of which affect their ability to scale.
The Daraja Impact Fund will support Tanzanian entrepreneurs to gain access to essential skills and investment funding, bolstering their business performance and generating positive impacts within their communities. This Fund will prioritize support for businesses led by women and youth entrepreneurs, as well as enterprises with significant female representation as employees, customers or suppliers.
Building on Switzerland's role as pioneer of impact-linked financing, the Government of Switzerland will apply its expertise and support in leveraging private investments coming to Tanzania, targeting social enterprises and assisting them to scale.
In his remarks, the Ambassador of Switzerland to Tanzania Didier Chassot said the Swiss Government aims to promote the concept of Social Enterprises and their contribution towards the sustainable development of Tanzania. "The private sector best plays its key role when promoting the scaling of socially impactful enterprises," he stated. "The catalytic Daraja Impact Fund will ensure that a solid pipeline of social enterprises receives Technical Assistance as well as the financing needed in order to scale their business model that are showing dedicated social and gender-responsive characteristics."
According to SEAF's Director of International Programs, Mr. Peter Righi, the Daraja Impact Fund presents a timely opportunity for Tanzanian entrepreneurs to attain business success while making a positive impact in their community. "Incorporating impact into post-investment technical assistance support holds significant potential to enhance financial performance and foster growth,'' he said.
The Executive Director of AMF Ladé Araba added "We are thrilled to manage the investment vehicle for the Daraja Impact Fund to support SMEs that show high potential for generating positive impact for women and youth, while delivering strong business performance. We eagerly await the positive externalities that they will create in their respective communities in Tanzania. Gender-lens investing for climate that leverages blended finance and impact-linked finance instruments is an important lever to create an inclusive and green future, with greater prosperity for all. AMF is therefore pleased to partner with SEAF to implement this project funded by Embassy of Switzerland in Tanzania."