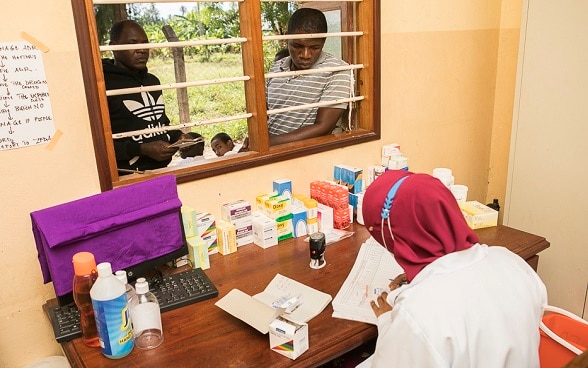 To increase access to affordable and quality health care services, the Ministry of Health Zanzibar started to revise its health financing strategy in 2020. Simultaneously, it signed a partnership agreement with the health NGO PharmAccess as technical assistant in the rollout of the plan. Today, the Government of Switzerland, represented by the Embassy of Switzerland in Tanzania, has granted a contribution to support PharmAccess in setting up the Zanzibar Health Insurance.
The Zanzibar Health Insurance will be a steppingstone for reaching 1.7 million Zanzibari residents as they work on attaining universal health coverage (UHC) by 2030. In many primary health facilities, the quality of care is poor, leading to poor health outcomes including high maternal mortality and under five-mortality rates. By implementing a national health insurance scheme, more funds will become available to invest in healthcare. Moreover, the insurance will reduce out-of-pocket healthcare expenditures, a financial burden for many Zanzibaris.

Dr. Heri Marwa, Country Director of PharmAccess Tanzania, is grateful for the support of the Swiss Government. "Together with the Ministry of Health Zanzibar, we are preparing the implementation of the national health insurance scheme. We are in the midst of setting up the office, providing capacity training for managing the scheme with timely, digitalized claim settlements, and kick-starting the enrollment of the formal sector. The contribution allows us to strengthen our collaboration with the Ministry and speed up the process in providing affordable, quality care for all residents'", he said. 

The Ambassador of Switzerland to Tanzania, H.E. Didier Chassot praised this new collaboration with PharmAccess. "This support represents a very important engagement of Switzerland with the Revolutionary Government of Zanzibar's Ministry of Health.  We look forward to a longer term cooperation where we can share the Swiss experience in health system strengthening", he stated.