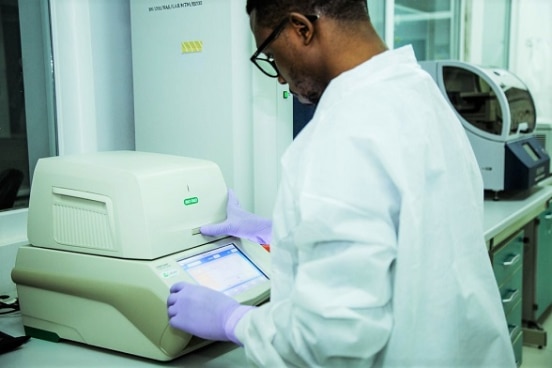 The World Health Organization (WHO) declared COVID-19 a pandemic on 11 March 2020. The pandemic has already wide-reaching, profound implications on populations, health systems and national economies around the world, including Tanzania. Fondation Botnar provided USD 500,000 in matched funds to an emergency grant of USD 450,000 issued by the Embassy of Switzerland to support the Union Government's microbiological testing capacity for COVID-19 and other infectious diseases in Tanzania and Zanzibar.
'Switzerland took fast action to reduce the spread of COVID-19 in Tanzania by focusing on priority needs to produce immediate impact on access to testing,' said Leo Näscher, Head of Cooperation at the Embassy of Switzerland. 'The partnership with Fondation Botnar allowed the Embassy to quickly mobilise funds to scale-up microbiological testing capacity in the country.'
The USD 950,000 total contribution from the Embassy of Switzerland and Fondation Botnar will allow the National Health Laboratory to expand its capacity for molecular testing tenfold, including Zanzibar. The Ifakara Health Institute (IHI), a leading health research organization in Africa and a certified COVID-19 testing center, procured the required equipment and chemical reagents on behalf of the National Laboratory.
'Following our long-standing engagement in Tanzania to support the health and wellbeing of children and young people, Fondation Botnar is pleased to contribute to the national response efforts to scale-up microbiological testing capacity, including for COVID-19. In such unprecedented times, it crucial to work together with strong partners at every level to mitigate the spread of infectious diseases and to reduce the strain on the health system' said Dr. Hassan Mshinda, Fondation Botnar.