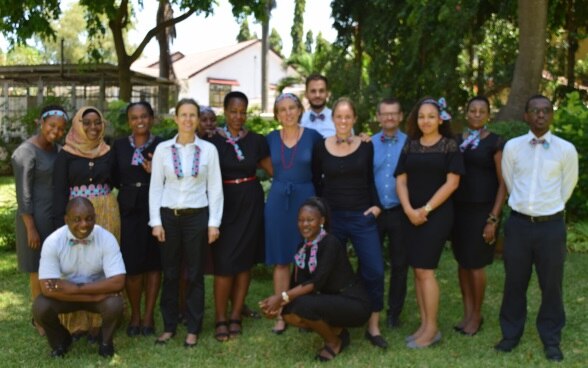 Under the theme 'Rising of the woman is the rising of the race', the event aimed at increasing awareness on the history of this special day and the importance of each person's efforts in the promotion of gender equality. Moreover, it was an opportunity to reflect together on issues that affect women in our society. 
The visiting speaker was Dr. Vicensia Shule, a lecturer at the University of Dar es salaam and a women's rights activist. She highlighted several issues among which was the fragmentation and division of the women's movement in Tanzania, which needs strengthening. Dr. Shule commented on the current national context, the new laws and political trends that might directly or indirectly have an impact on women. 
It was jointly acknowledged that women contribute to different sectors although most of their achievements have not made part of 'His-story', hence there is need to document 'Her-stories' too. In order to successfully grow an empowered future generation, it is important to think more innovatively beyond traditional systems. For example, through empowering students in higher learning institutions.