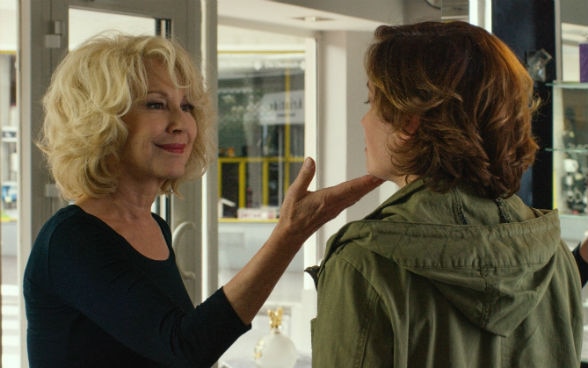 In the frame of the Francophonie week in Dushanbe, Switzerland presented the Swiss film "Moka" for a Tajik audience.
Initiated and organized by Bactria Cultural Center, the Swiss Cooperation Office and the Embassy of France celebrated the Francophonie week in Dushanbe this year again.  The "Semaine de la Francophonie" (the Francophonie week) along with the International Day of the Francophonie is an international event held every year worldwide and dedicated to the French language and culture.  The event will continue until 13 April 2019 and includes various performances, screening of movies of Francophone countries. 
This year Switzerland presented the Franco-Swiss thriller drama film Moka (2016) written and directed by Frédéric Mermoud and based on the novel of the same name by Tatiana de Rosnay. The film was shown in the Piazza Grande section during the 2016 Locarno International festival. The enigmatic, four-time Cesar winner Nathalie Baye and Emmanuelle Devos are the stars of the film.
Established in 1998, the Francophonie week is an opportunity for hundred countries to celebrate French language as well as their diversity.  With over 2500 events listed each year, the event reflects the vitality of the French language and the dynamism of the French cultural network abroad. With nearly two million French speakers, Switzerland has been a full member of the International Organization of La Francophonie since 1996. It takes part in the Summit of la Francophonie and other events.
Film Synopsis: Diane Kramer is led by an obsession to find the driver of the mocha coloured Mercedes, which had killed her son and devastated her life. With a few belongings, some money and a gun, she goes to Evian, where she's learned that the driver lives. But sometimes, the path of revenge is more tortuous than it seems… Diane will have to face the alleged perpetrator of the accident, another woman, who is friendly and mysterious.