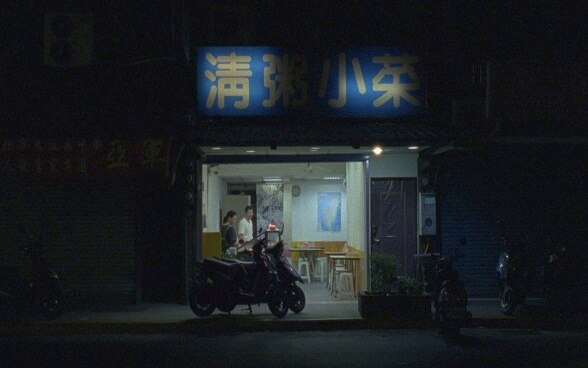 "Total Reset" is the theme of the Chiayi International Art Doc Film Festival (CIADFF) this year which focuses on the possibility to reset circumstances in our society. Through art documentaries, the Festival is seeking to promote dialogues among different cultures and to relate people by generating conversation with thematic activities such as forums and keynote speeches.
The 8th edition of the Festival will present up to 50 art documentaries from around the world and among the wide variety of selection is a Swiss co-production entitled "Closing Time", written and directed by Nicole Vögele. Filmed in Taipei, the documentary is a cinematographic meditation on in-between moments. According to Nicole Vögele, Taipei is a sleepless city which is why she decided to point her camera, like a magnifying glass, at the nights of Taipei where people work through the night just like Mr. Kuo and his wife Mrs. Lin who own a late-night eatery.
"Closing Time" (116 minutes) will be screened on Sunday, 14th March 2021 at 18:10 pm, Chiayi Municipal Museum.
For more information, please visit the website of the CIADFF.