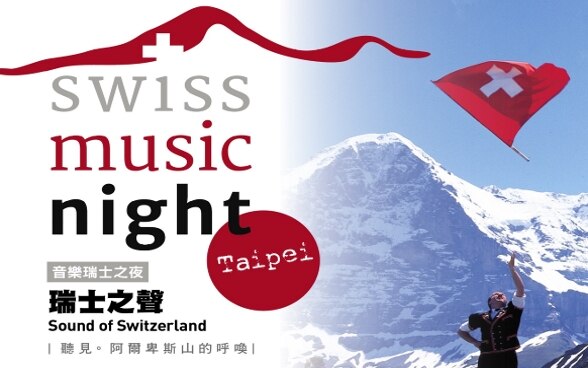 For its 5th edition, the Swiss Music Night is coming back to Taiwan to present a fascinating program with the most popular and celebrated musicians of traditional Swiss folk music. Through a combination of music and visual effects, this year's edition is taking the audience on a journey throughout the varied landscapes of Switzerland. From Appenzell's striking music with violins and hammered dulcimer to the virtuosic Ländlermusik of central Switzerland with Schwyzerörgeli as well as the vivid music from Ticino and the Romandy, the Swiss Music Night 2018 is offering a unique "Tour" de Suisse.
 
The event is taking place at the Taipei Metropolitan Hall on the 1st of August 2018 for the celebration of the National Day. The concert "Sound of Switzerland" is starting at 19:30.
More information and tickets are available on the link (in Chinese) below.