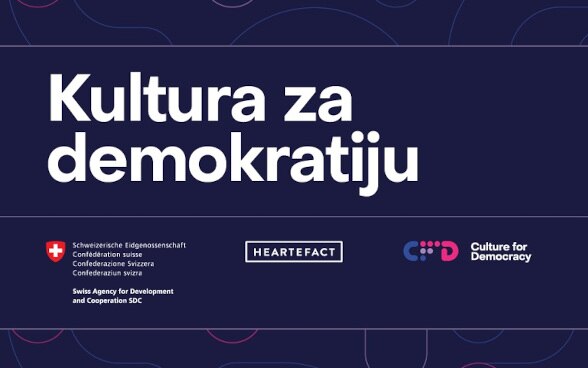 Grants for cultural and artistic projects / Grants for Artistic expressions are awarded for the implementation of cultural and artistic projects and activities that are relevant for the development of society and local communities, as well as for the development of various cultural and artistic practices of the independent arts and cultural sector.
Within this call, the Culture for Democracy project received a total of 86 project applications, out of which 13 projects were approved for funding. The total approved funds amount to EUR 81,500 while the individual value of approved projects varies from EUR 4,000 to 9,000. The organizations whose projects are proposed for funding come from 11 different cities / municipalities, while the number of places (villages / municipalities / cities) in which the activities will be implemented as part of the different projects is 29. A list of all the grant recipients is available here.
The supported projects focus on different areas of contemporary culture and arts: from research projects in the field of cultural policy to the performing arts, poetry and literature to multidisciplinary projects that involve local communities in their implementation.
Grants for partnership are awarded for the implementation of cultural and artistic projects implemented in cooperation between two or more organizations enabling the cooperation of different types of cultural actors and initiatives, as well as strengthening the capacity of partners to develop and implement socially engaged, cultural and artistic projects.
Forty project applications were received for this call, six of which were supported. A total of EUR 150,000 has been approved under this call, while individual approved budgets range from EUR 19,500 to 29,000. The partnership projects supported a total of 18 organizations in 14 places across Serbia. A list of all grantees is available here.
Activities will be implemented in the field of the performing arts, literature, the visual and audiovisual arts, but also in the field of program and organizational development of independent cultural centers, as well as direct involvement of artists in decision-making processes within local communities.
The Culture for Democracy Project aims at supporting the independent cultural sector to con-tribute to improved social cohesion and tolerance at the local level. Supported by the Government of Switzerland, the first project phase lasts from October 2021 until February 2025, and is implemented by the Heartefact Fund.