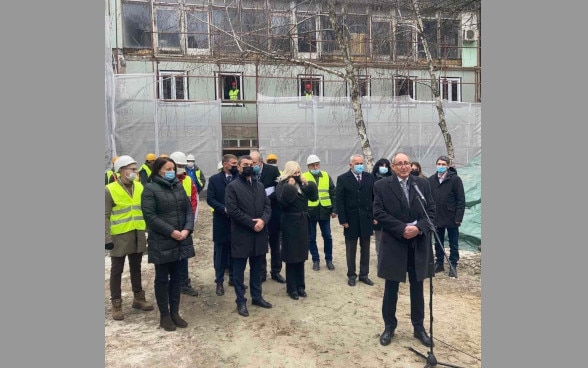 As Ambassador Schmid pointed out at the press conference at the site of the pre-school institution "Bubica", the Swiss contribution enables the refurbishment of four kindergartens and an elementary school in Vrbas. It represents a total investment of EUR 1,5 million with the objective to reducing energy consumption through a more effective use of energy. As a result, the premises will be more comfortable while reducing greenhouse gas emissions and energy costs.
Switzerland supports efforts at municipal level to improve energy efficiency and energy management in partnership with the Ministry for Mining and Energy. The total Swiss contribution to these efforts in Serbia amounts to EUR 9 million. As an integral part of this partnership, Switzerland promotes the introduction of the European Energy Award and other measures to improve energy efficiency in public buildings, currently in the municipalities of Kruševac, Paraćin, Užice and Vrbas.
Energy and climate related cooperation will remain an important area of Swiss cooperation also in the future, together with promoting economic development and employment and fostering good governance through many projects all over Serbia.