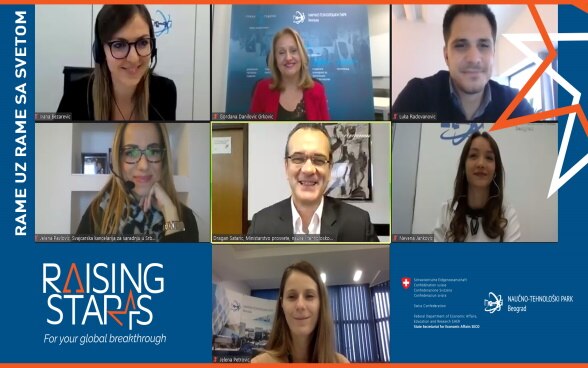 The program includes intensive business development training, mentoring, and financial support of up to EUR 14,000 to cover costs for prototyping, business model development, market research, first customer testing, intellectual property protection, and other costs related to developing new products or services.
Applications are open until January 25 on the official website of the program.
Raising Starts is the first program of its kind in Serbia simultaneously providing professional and financial support to startups in the earliest stages of development. The program is open to startup teams of at least 2 members and companies which are developing innovative products and services and have been established for no longer than two years before the date of publication of the Public Invitation.
According to the Startup Genome research, the lack of financial support for startups in the earliest stages of development is one of the biggest challenges for startup ecosystems in Serbia, and new investment support mechanisms are needed to help them continue to grow. By bringing in professional and financial support at an early stage of development, with access to modern innovation laboratories and a network of partners, investors and other startup founders in STP Belgrade, Raising Starts will enable startup teams and companies to acquire the necessary knowledge and skills to overcome the obstacles they face, bring their ideas to investment readiness and enter the global market.
The Raising Starts program was created through the project "Technopark Serbia 2 - Boosting Exports through Technoparks" by which the Government of Switzerland supports further development of innovation and technological entrepreneurship in Serbia. It is implemented by the STP Belgrade in line with the Memorandum of Understanding signed between the Government of Serbia (in the name of the Government -  the Ministry of Education, Science and Technological Development) and the Government of Switzerland (State Secretariat for Economic Affairs SECO). The goal is to establish and develop new innovative companies that will increase exports, create employment and enable young people in Serbia to develop innovative businesses that compare favourably on the global market.
Through several public calls over the next 3 years, Raising Starts will support the development of up to 100 new startup companies, and in addition to Belgrade, it will expand its coverage to the regions of Nis and Cacak.