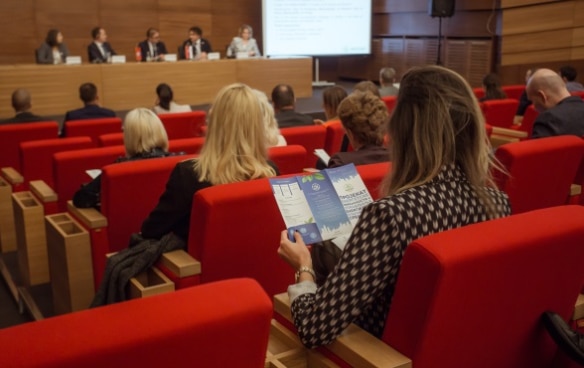 The kick off conference held today in Belgrade marked the official beginning of the Municipal Energy Efficiency and Management project, which is a new cooperation endeavor of the Swiss Government with the Serbian Ministry of Mining and Energy. By introducing the EEA Approach, Serbia joins a global movement, which includes 11 countries and more than 1400 municipalities.  
In his opening remarks H.E. Swiss Ambassador, Mr. Philippe Guex, emphasized the Swiss dedication and commitment to bilateral cooperation with Serbia and noted that energy efficiency and resilient cities is one of three key fields of support defined by the Swiss Cooperation Strategy Serbia for the period 2018-2021.
The State Secretary of the Ministry of Mining and Energy, Mr. Stevica Deđanski, stated that improved energy efficiency contributes to decrease of negative effects of the energy sector on environment and climate change, as well as dependence on import. It also increases competitiveness of the economy, living standards and quality of life for citizens. By applying energy efficiency measures, we will stimulate country's growth and regional development.  
The project is going to be implemented in Paracin, Krusevac, Vrbas and Uzice with the focus on introducing the EEA approach and the rehabilitation of public buildings, mostly schools, to achieve high energy efficiency standards. The Municipal Energy Efficiency and Management project duration is until 2021 with the budget of 8.4 million EUR. The Swiss contribution amounts to 7.4 million EUR, while contribution of the four local self-governments is 1 million EUR.