Embassy of Switzerland in Norway
Covid-19 / Coronavirus
SWITZERLAND
Travelling to Switzerland from Norway and Iceland:
Entry form and a negative test result are required to travel to Switzerland from Norway and Iceland by air. No quarantine is required after entering Switzerland. More information, also about entering Switzerland by other means of transportation, and exemptions from the testing requirement you will find at the Federal Office of Public Health FOPH.
In Iceland, tests can be booked at heilsuvera.is; in Norway, contact the local health authority.
General information is published on the frontpage of the Swiss Federal Office of Public Health FOPH and on the website of the State Secretariat for Migration SEM.
Swiss Consular Center in Stockholm
Infoline of the Federal Office of Public Health for persons entering Switzerland: +41 58 464 44 88 (daily from 6am to 11pm).
Are you living in Switzerland ? Register now on the Travel Admin App. This way the Federal Department of Foreign Affairs can better support you on your return journey.
NORWAY
From 29 January 2021, the Norwegian border will be closed to Swiss citizens with a few exceptions: Government press release.
It is mandatory for persons who are allowed to enter to register online 72 hours before entry: reg.entrynorway.no and helsenorge.no. In addition, a certificate of a negative Covid 19 test, which is not older than 24 hours at the time of entry, must be presented when entering Norway. Upon entry, another test must be carried out in Norway.
Persons entering from Switzerland will be quarantined for 10 days. It is possible to end the quarantine after 7 days at the earliest if the test results are negative.
More information on the current status:
Section of the Foreigners Directorate UDI
Further information at Government.no
Norwegian Embassy in Switzerland
ICELAND
From 15 January 2021, double testing (on entry and on the 5th day thereafter) is mandatory for all entrants until the end of April. The days between the tests must be spent in quarantine.
Welcome to Iceland: latest information
For further information please visit covid.is.
As the official representation of Switzerland, the Embassy covers all matters concerning diplomatic relations between the two countries. It represents Swiss interests in the areas of political, economic, financial and legal affairs, as well as science, education and culture.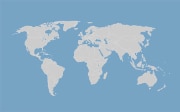 Services and visa
All consular services and visa issues are provided by the Regional Consular Centre Nordic and Baltic Countries in Stockholm/Sweden.