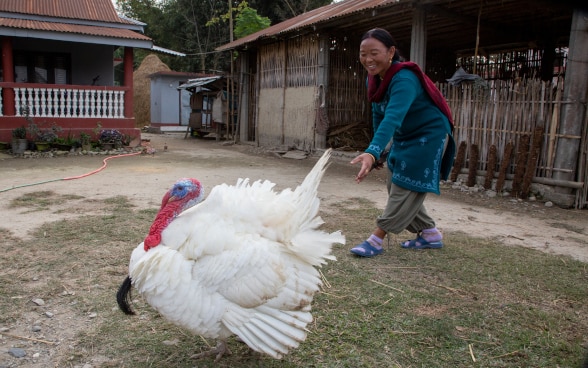 Nepal and Switzerland look back on over 60 years of collaboration and partnership. Today, Nepal remains a priority country for Swiss development cooperation.
In partnership with the Government of Nepal and guided by the Agenda 2030 of the United Nations, Switzerland supports the democratic development of the new federal state in Nepal. The Swiss Cooperation Programme 2023–26 aims to contribute to the improvement of socio-economic well-being of women and men, and support an inclusive and accountable federal state in Nepal. Switzerland pursues this goal by working across three complementary and interlinked intervention areas: (1) federal state building, (2) employment and income and (3) migration.
Approaches focused on federal state-building, climate change as well as gender equality and social inclusion are incorporated in a mainstreamed fashion across all Swiss interventions.