Consulate General of Switzerland in Mumbai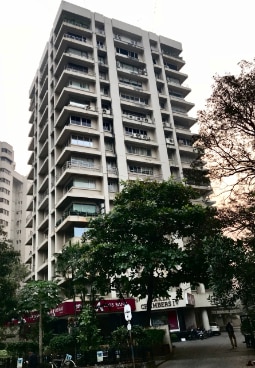 CORONAVIRUS (COVID-19)
The corona virus pandemic (COVID-19) continues to spread around the world and the situation in India is currently very critical. The Consulate General of Switzerland in Mumbai is constantly assessing the situation.
Some airlines have suspended services to and from India. If your flight has been cancelled please check directly with the airline.
Swiss:                   www.swiss.com                                                                                                          1800-102-5838
Air France:           www.airfrance.com                                                                                                    +91 12 462 33 502,  1800-4192-033
Air India:              www.airindia.in/evacuation-flight.htm
British Airways:  www.britishairways.com
KLM:                     www.klm.com
Lufthansa            www.lufthansa.com
Everyone entering Switzerland must present a completed entry form (rare exceptions may apply, please refer to art. 3 of the COVID-19 Ordinance on International Passenger Transport). It is important to fill out the electronic entry form on a computer or smartphone at the earliest 48 hours before the travel in order to receive a QR code by email. This code needs to be kept at hand for inspection upon arrival in Switzerland. The controlling authority can impose a fine if the entry form is not completed or if the information provided is false.

Entry restrictions continue to apply to foreign nationals who are not vaccinated and are without rights of free movement, entering from risk countries or regions and who do not belong to any of the exceptional categories of the Covid 19 Regulation 3.
From 22nd January 2022, persons who have been fully vaccinated or who have recovered from COVID-19 will no longer be required to present a negative PCR or rapid antigen test before entering Switzerland. Persons who are not vaccinated or who have not recovered from COVID-19 will still have to take the tests to enter the country.  However, most of the airlines do require the RT-PCR test. Please check with the airlines accordingly.
All travellers must present a valid Covid certificate (vaccinated / recovered / tested negative). 

Conversion of vaccine certificate into a Swiss Covid Certificate: COVID certificate application platform
In case of uncertainties about the entry regulations, the Travel Check of the Swiss Federal Office of Public Health provides information on whether entry is possible or not.

For additional information, please consult the webpages of:
 Federal Office of Public Health (FOPH)
 State Secretariat for Migration (SEM)
The Embassy of Switzerland in New Delhi is currently accepting all visa categories for persons arriving from third countries like India who can prove they have been fully vaccinated. Booking of appointment is mandatory for all applications. VFS Global Services Pvt. Ltd. is operational and accepting visa applications at the Centers in Delhi, Mumbai, Kolkata, Bangalore, Chennai, Cochin and Hyderabad.

According to the Indian Government, all international scheduled airlines operations shall remain suspended until further notice.

As per 25.05.2020, for domestic flights new regulation on the check-in procedures have been imposed in order to safeguard traveler's health. Please check the website of the Ministry of Civil Aviation and follow the instructions given by your airline.
Travelers are advised to check on detailed procedure with the respective airline as well as on quarantine measures or special regulations of the respective Indian States/Union territories in advance. Current information can be found on the websites of the airports or of the Indian Ministry for Civil Aviation.
We ask all Swiss travelers abroad to register their details and place of stay on the "Travel Admin App". This will make it easier for us to contact them. 
For extension of your Indian visa, please go to: indianfrro.gov.in
Vaccination against Covid-19 for Swiss abroad
In principle, Swiss abroad must comply with the vaccination policy of their host country. For logistical reasons, it is not possible for the Confederation to send vaccines used in Switzerland to its representations abroad. For more information, please consult the Covid-19 section of the Organisation of the Swiss Abroad webpage (version E / D / F) chapter Vaccination.
Please also follow the recommendations of the World Health Organization (WHO), Swiss Federal Office of Public Health (FOPH), Swiss Federal Department of Foreign Affairs (FDFA) travel advice "Focus Corona Virus"

Federal Office of Public Health (Switzerland) 
New coronavirus / Recommendations for travellers (Quarantine regulations)
Federal Office of Public Health (Switzerland)
FDFA Travel Advice, Focus Coronavirus (COVID-19)
Helpline FDFA:
+41 800 247 365
+41 58 465 33 33
helpline@eda.admin.ch
Attention!
Due to the more restrictive COVID-19 regulations of the State of Maharashtra, an appointment is now required for a personal visit to the Consulate General of Switzerland.
Aufgrund der restriktiveren COVID-19 Bestimmungen des Staates Maharashtra gilt ab sofort eine Terminvereinbarung bei persönlicher Vorsprache beim Schweizer Generalkonsulat.
En raison d'un renforcement de la réglementation COVID-19 dans l'État du Maharashtra, une prise de rendez-vous est désormais obligatoire pour toutes visites au Consulat général de Suisse.
Consular Services
The Consulate General provides consular services for people resident in: Andhra Pradesh, Chhattisgarh, Goa, Gujarat, Karnataka, Kerala, Madhya Pradesh, Maharashtra, Tamil Nadu, Telangaga as well as Andaman & Nicobar, Daman & Diu, Dadra & Nagar Haveli and Puducherry.
The Consulate General in Mumbai does not offer any visa services. We therefore ask all our Indian guests and travelers wishing to visit the popular tourist destinations in Switzerland, to contact the Embassy of Switzerland in New Delhi for visa support.