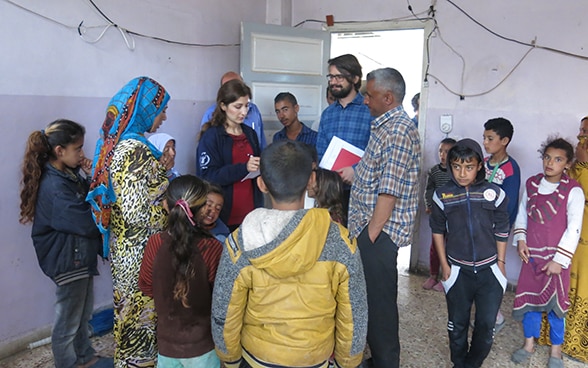 As the Syrian crisis enters its sixth year, hundreds of thousands of Syrians who remained in the country are struggling to feed themselves. With businesses closing down and agricultural production in decline, food has become increasingly scarce on the market.
The World Food Programme (WFP) acts to combat this food shortage in a number of ways, distributing food to the most vulnerable, helping to restore agricultural infrastructure and trying to establish cash transfer programmes wherever possible. In the latter case, beneficiaries receive vouchers that allow them to purchase food from partner shops, and thus to decide for themselves what they eat.
As a specialist working for the Swiss Humanitarian Aid Unit, Stefan Bumbacher from Zurich has been coordinating the cash transfer pilot projects launched by the WFP in several parts of Syria since January 2016.