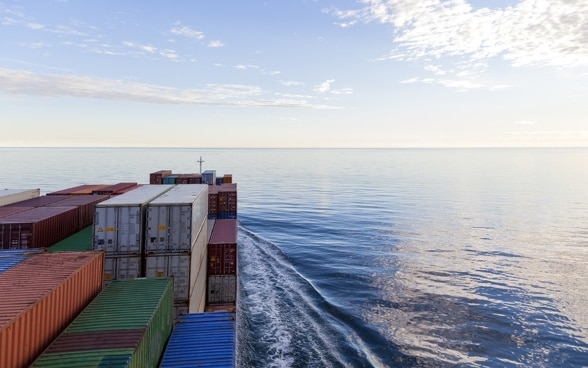 What US political scientist Francis Fukuyama denoted as 'The End of History', the wealthy nations utilised as a new beginning for securing their investments in poorer countries and signed numerous agreements to protect these investments. The United Nations Conference on Trade and Development (UNCTAD) kept precise records. Elisabeth Tuerk, head of UNCTAD's International Investment Agreements section, provided an insight into these figures at the SDC's 'Traverse' event. From1994 to 2001, between 150 and more than 200 such agreements were registered each year. By 2017, the total figure had reached 3,326.
These agreements contain clauses on dispute settlement proceedings between the investor and the state – a special feature of international law. This means that investors can circumvent the national courts and file an action against a state in a private court. And they did this a lot. Between 1987 and 2017, UNCTAD recorded 855 disputes. Most of the cases were against developing countries. Those filing for action were primarily from the United States, the Netherlands, the United Kingdom and Germany.
Switzerland actively involved
Switzerland is very active in securing direct investments. As a small country which ranks 7th worldwide for its investments of CHF 1.2 billion, Switzerland has a particular interest in this area, underlined Lukas Siegenthaler, head of the International Investment & Multinational Enterprises division at the State Secretariat for Economic Affairs (SECO). With 123 agreements, Switzerland comes in third after China and Germany. 
These agreements should help promote investment, the theory goes. The non-state dispute settlement proceedings should lower economic risk and compensate for weak courts in poor countries. Which sounds plausible. But Joachim Pohl, author of an OECD study on the economic advantages and costs of Bilateral Investment Promotion and Protection Agreements admits:  "The only thing we knew is that we didn't know if these agreements actually promote investment."  
Numerous conflicts, however, are well known. For a long time, these followed the North versus South pattern. But this is now changing. Spain has faced several claims and Germany was also affected following its decision to phase out nuclear power. The Swedish energy company Vattenfall considered itself to have been aggrieved. The case didn't just make headlines. It mobilised the masses against the Transatlantic Trade and Investment Partnership (TTIP) negotiations between the US and the EU, and made a lot of people into investment experts according to Anne Joubin-Bret from the United Nations Commission on International Trade Law (UNCITRAL).
There have also been increasing protests in poor countries like Ecuador, where people living in nature reserves made a stand against foreign mining investors. Lise Johnson from Columbia University explained the basic issues for the courts dealing with such conflicts between investors and the local population. How far do the investor's claims for protection go? What are the limits? If they use or allow force to be used against protesters, or if they intimidate local people, then the boundaries have been crossed. When it comes to investments for the purposes of sustainable development, such issues have to cleared up.
Need for reform recognised
So what exactly is needed in order for investments to help achieve the SDGs? Recent consensus holds that reform is necessary. Nicolas Grégoire of SGS Société Générale de Surveillance stressed that his company did not consider the existence of Bilateral Investment Promotion and Protection Agreements to be a factor in deciding whether or not to invest, and that they would only use the dispute settlement procedures as a last authority in rare cases only. He also expressed his suspicion that the dissatisfaction with the current regulations was at times motivated by anti-capitalism. Reforms are nonetheless under way. Some developing countries have terminated old agreements. In 2012, UNCTAD put together a reform agenda which it has been developing since then. It contains the right to regulation in matters concerning the environment, health and human rights, advocates the promotion of responsible investment and calls for reform of the dispute settlement procedures. Also included are the transparency regulations adopted by UNCITRAL, which is now debating the creation of a multilateral investment court that may one day replace the barely transparent bilateral arbitration courts.
These recent changes show the notable progress that has been made, according to
Nathalie Bernasconi from the International Institute for Sustainable Development (IISD), who told the audience that the IISD's proposals for reform years ago went unheeded. She went on to say that in order for investments to really promote sustainable development and help achieve the SDGs, more would be needed – in particular a common understanding on how to measure and verify sustainability. Procedures for victims of negative investment practices to file claims should also be made easier.
Although the reform debate is under way, the outcome remains open.