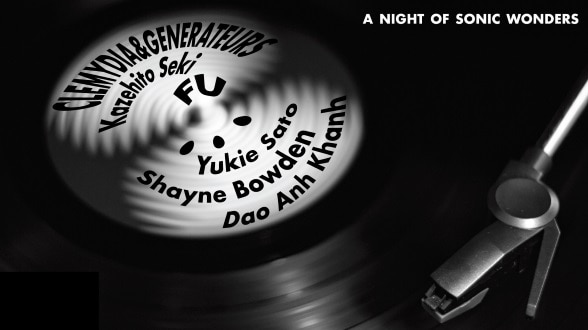 Doors open at 7.00pm / music start at 7.30pm sharp / End 10.00pm
Artistic initiative from Switzerland.
For the very first time in Hanoi and Vietnam, six high profile artists are going to delight our senses and blow any expectations with their respective works in the field of contemporary sound art and performance.
A truly rare and unique occasion to meet up with very established artists, internationally acknowledged and active in different parts of the world. Be welcome and join the concert, discover latest forms of sonic expression.