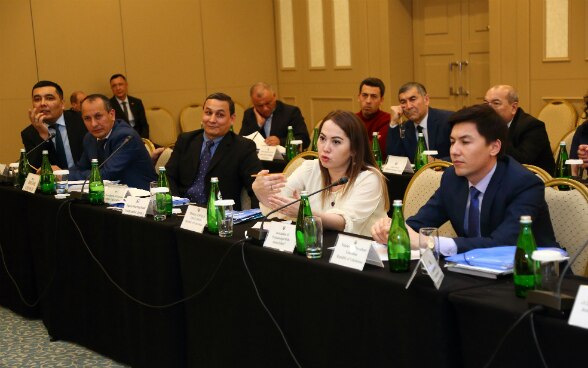 Beginning with the academic year 2020/2021, a new system of primary, secondary and upper secondary vocational education and differentiated educational programs, relevant to the levels of the International Standard Classification of Education, will be introduced.
The Swiss Confederation has provided assistance to structural reforms and improvement of vocational education quality by training qualified and competitive personnel for the labor market within the framework of the "Skills Development Project in Uzbekistan" for over 15 years. The main objective of the project was to implement sector-based personnel training in line with the labor market needs.
On January 28, 2020, the "Skills Development Project in Uzbekistan" jointly with the State Inspectorate for Quality Control of Education under the Cabinet of Ministers, the Ministry of Higher and Secondary Specialized Education, the Ministry of Employment and Labor held a seminar on "Perspectives of the development of vocational education in Uzbekistan: challenges and solutions", which brought together more than 50  and specialists of ministries and agencies, as well as representatives of international organizations working in the field of education.
The participants of the seminar considered the draft of the National System of Qualifications of the Republic of Uzbekistan, the sectoral frameworks of qualifications and occupational standards. They also discussed the goals and objectives of the reorganized network of vocational educational institutions, new approaches to the organization of personnel training at the primary, secondary and upper secondary levels of vocational education.
As a result of the seminar, meaningful recommendations were developed on quality assurance in vocational education.
The event is a significant contribution to the development of Uzbek vocational education by promoting effective cooperation between ministries and agencies, as well as by the fostering the dialog between the educational sector and the labor market.