All news (3)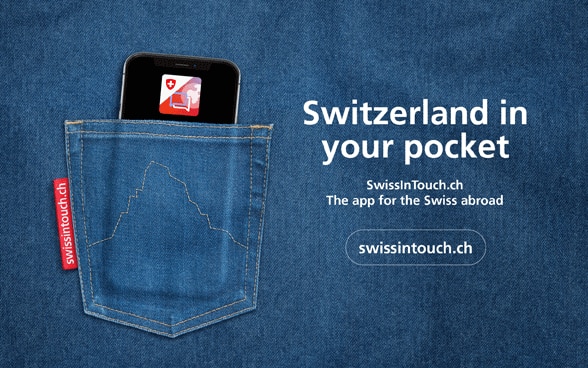 24.11.2022 — Article EDA
Approximately 780,000 Swiss citizens abroad currently benefit from the wide range of services provided by a global network of representations offering advice and support. The FDFA Helpline is also on hand to answer queries 24 hours a day, 365 days a year. Now there's a new app that makes staying in touch even easier: SwissInTouch keeps Switzerland at your fingertips.
---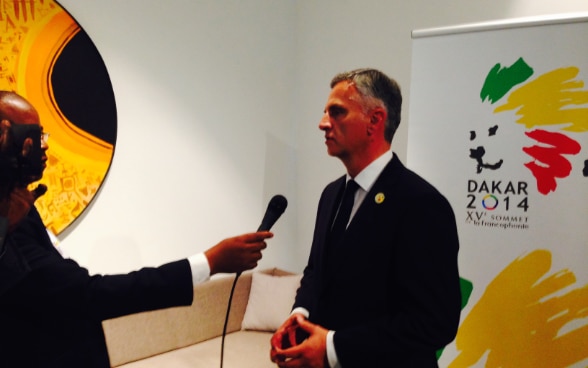 28.11.2014 — Press releases EDA
The summit being held in Dakar by the International Organisation of La Francophonie (IOF) has as its theme: "Women and youth in French-speaking countries: Vectors of peace, agents of development". These are priority action areas for Switzerland, particularly in Africa. On 29 November Switzerland will be represented at the Dakar Summit by the President of the Swiss Confederation, Didier Burkhalter.
---
13.11.2013 — Press releases EDA
The Swiss government (Federal Council) has approved the list of diplomatic staff transfers scheduled for 2014 submitted by the Federal Department of Foreign Affairs. The changes will be made in accordance with the normal rate of transfers, to be communicated at the time of the decision by the Federal Council. The appointments of Heads of Mission take effect as soon as the authorities in the host country communicate their approval. The Federal Council takes this opportunity to express its gratitude to the Ambassadors due to retire for the services rendered.