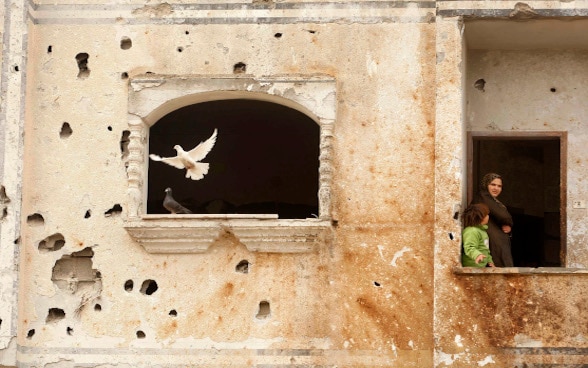 Switzerland contributes to improving conditions for the resumption of genuine dialogue between all sides towards a just and lasting peace between Israelis and Palestinians. This is pursued by:
Facilitating spaces for dialogue among and between Palestinian and Israeli political and religious figures, community groups, NGOs and policymakers at various levels, in order to promote trust, respect and understanding and to develop viable models for just and equal coexistence;
Linking initiatives to official processes and supporting the resumption of a genuine peace process, based on internationally agreed parameters. This includes upholding the feasibility of the two-state solution by addressing obstacles such as settlements and forcible evictions of the population;
Promoting conditions to improve Palestinian reconciliation and national unity.
Switzerland maintains its inclusive approach throughout its peace promotion activities, including with regard to women's participation. Switzerland is one of the few international actors implementing a comprehensive and inclusive peacebuilding programme covering Israel, the West Bank including East Jerusalem and Gaza, while also providing humanitarian aid and support for development.