Embassy of Switzerland in Netherlands
Important information for Swiss tourists in the Netherlands: The Federal Council advises against all non-emergency trips to the Netherlands and to return to Switzerland.
Based on the latest information, it is assumed that air traffic to Switzerland from Belgium, Luxemburg and the Netherlands will be massively reduced and possibly discontinued altogether. If you are currently in Belgium, Luxemburg or the Netherlands and wish to depart, please take up contact with your travel agent or travel company to find a solution for your return to Switzerland as soon as possible.
It is recommended that Swiss tourists register on the Travel App of the FDFA Travel App. See Federal Council press release of 19.03.2020.
Please inform yourself about still-operating flight connections directly with the airlines or via the following links (without guarantee):
In-person visits: Due to the Coronavirus, we ask that you make an appointment for any kind of request, and that you do not arrive without such an appointment.
Please note that non-urgent consular business may not be prioritized and may have to be postponed to a later date (this applies to visa issues, civil rights applications, civil status matters, etc.).
Since the telephone lines are overloaded, we kindly ask that you send your inquiries by email: benelux@eda.admin.ch
Thank you for your understanding.
Novel Coronavirus - COVID19
For information related to the Novel Coronavirus (COVID-19) kindly consult the information and directives of the local authorities and the recommendations of the World Health Organisation WHO.
Link to local Ministry (Netherlands)
Link to local Ministry (Belgium)
Link to local Ministry (Luxemburg)
On state level, the Federal Office of Public Health of Switzerland (FHPO) informs in regards to the Novel Coronavirus and publishes travel advice accordingly.
The Travel Advice FDFA (in German, French and Italian) offers travelers basic information for travel preparation by informing on possible risks and certain precautions. They are to be considered as a complementary source of information.
For urgent requests, kindly contact the Embassy in the Netherlands / The Hague at +31 70 364 28 31.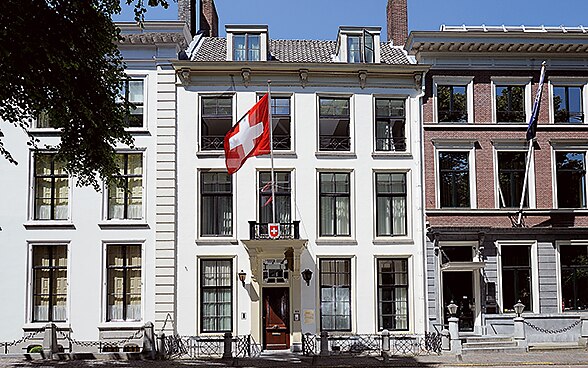 As the official representation of Switzerland, the embassy covers all matters concerning diplomatic relations between the two countries. It represents Swiss interests in the areas of political, economic and financial affairs, legal arrangements, science, education and culture.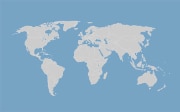 Services and visa
All consular services and visa support for residents of the countries listed below are provided by the Regional Consular Centre Benelux The Hague. Information can be found on the websites concerned:
Detailed information can be found on the German page.