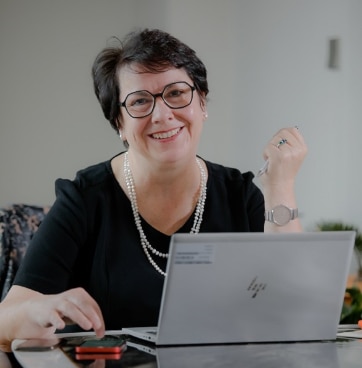 Promoting responsible economic growth is key to opening the door to sustainable development

That is why SDC has various projects in Mongolia—and around the world—which focus specifically on promoting sustainable development through building lasting trade linkages.
I hope you will be as excited as we are about the small business ideas and success stories featured here!
During various trips around your fascinating country, I keep coming across companies—many of them run by women—that are successfully implementing their ideas for growth with dedication, commitment, and creativity. Let me tell you about just three of the six success stories presented in this newsletter.
You will read a story about a small business that specializes in designing Mongolian costumes, Mongol Costumes. Each garment designed by the team of women is unique and sewn with great attention to detail. The owner of the company is spreading extraordinary historical knowledge of how apparel has transformed in Mongolia over the centuries to the present day. A documentary film, "The Secret History of Mongol Costumes" was just recently released. I think the film makes for an essential watch for anyone interested in Mongolian history or design.
Another story will take you into the world of organic farming. As a consequence of import restrictions during the COVID-19 pandemic, a small start-up in the city of Darkhan has developed an organic fertilizer called "Darkhan Gumat". This fertilizer is about to conquer the market in Mongolia, as it competes with comparable imported products being much cheaper and locally developed. Darkhan Gumat could also interest you for use in your own garden or even for the plants you may have on your balcony!
Let me highlight one more story, a feature on the MyHotel platform. Using this platform, specially developed for Mongolia, you can quickly learn about available hotels and accommodations anywhere in Mongolia. The platform allows you to book a hotel room easily. You will find useful information for all available options, covering not only room prices and location but also amenities and features. Looking for ideas for your next holiday? The MyHotel platform could inspire you!
These and other success stories supported by SDC Mongolia are the shining stars of this newsletter. Let yourself be surprised!
And, as always, we would be happy to receive your feedback. All comments are most welcome and would be useful for us in delivering information to you in the most engaging manner.
Enjoy!
Stefanie Burri,
Head of Cooperation