Small Grants Programme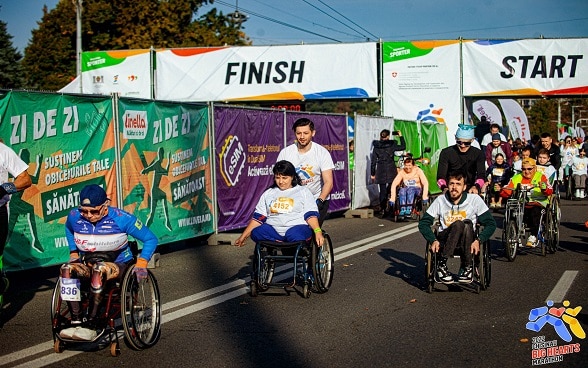 Through its Small Grants Program, the Swiss Cooperation Office in Moldova (SCO-M) supports local initiatives promoting democratic values, human rights, including gender equality, social inclusion, good governance, or propose innovative interventions that complement the SCO-M's domains of interventions in Moldova. As well, the program supports art and culture projects promoting freedom of expression, diversity and social cohesion.
Are considered eligible: 
Small actions that contribute towards fostering peace and security, promote democracy and human rights, as well as those addressing issues related to social inclusion, gender equality and good governance in the main areas of Switzerland's support for Moldova -- Health, Local Governance, and Economic Development & Employment. 
Culture projects that contribute towards building trust and social cohesion, a free and open society, and towards the development of the culture sector; initiatives that support partnerships  between public, private and civic organizations, and strengthen civil society. 
There are no deadlines for applications. They are received and examined on an ongoing, "first come first served" basis. 
The interested applicants should send a project concept to chisinau@eda.admin.ch
For more details about the application procedures and the selection processes, please consult the Application Guidelines:
English (PDF, 5 Pages, 384.7 kB, English)
Română (PDF, 5 Pages, 378.7 kB, Romanian)