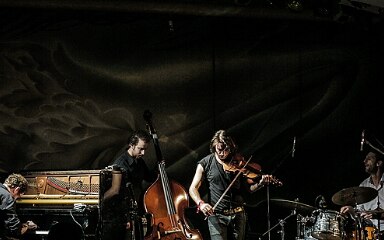 Swiss violinist, Tobias Preisig and his Quartet will be performing in the Penang Jazz Festival which will be held form 3rd - 6th December 2015.
They will be performing on Saturday, 5th December from 9 pm - 9.40 pm at the Bayview Beach Resort Gardens, Batu Ferringhi, Penang. Tickets are available at TicketPro website.
Tobias Preisig will also be conducting a workshop on 5th December 2015 at 10.15am @ the Ballroom of the Bayview Beach Resort. (free entrance)
Please visit Tobias Preisig website for more information.
For more information about the event. please refer to about Penang Jazz Festival 2015.