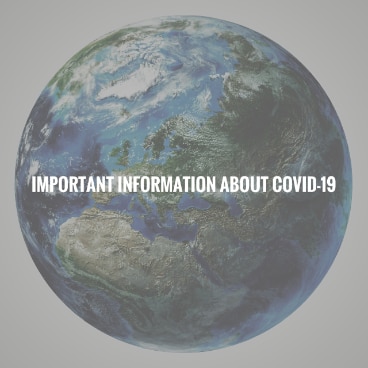 The spread of the virus COVID-19 in Japan, in Switzerland and in the world has created an unusual situation which already impacts our daily life.
The Embassy is following the recent developments closely, in particular the information and recommendations provided by the competent authorities in Japan and in Switzerland.
For the Swiss citizens in Japan and travelers to Japan or Switzerland the following elements should be taken into consideration:
Local Japanese and Swiss authorities are competent in regard to health and public safety. Please make sure to follow their instructions carefully.
Under the Swiss Abroad Act, every individual shall exercise personal responsibility when planning or undertaking a stay abroad or when working abroad. The traveler decides on the preparation and implementation of a trip on his/her own responsibility.
Neither the Federal Department of Foreign Affairs FDFA nor this Embassy have the medical expertise to advise on health related questions. It is therefore suggested to consult specialized websites and your doctor or an institute for travel medicine.
In Japan and in Switzerland, the authorities have introduced important measures to reduce the spread of the virus. Please make sure to gather the proper information about how they might affect your stay before you start your journey.
The Japanese government is implementing the following restrictions for entry into Japan for 21 European countries including Switzerland, as well as Iran, Iceland, San Marino and parts of China and South Korea: Non-Japanese nationals who have been in the mentioned countries or regions in the past 14 days are denied entry to Japan, unless the circumstances are exceptional. Please contact an Embassy of Japan or the Immigration authorities of Japan for further information and clarification.
From March 21st midnight (Japan time), validity of all single and multiple entry visas into Japan, which were issued by March 20 at the Embassies or Consulate Generals of Japan in European countries including Switzerland, will be suspended. Application of visa waivers given based on visa waiver agreements with those countries is suspended. The Japanese authorities announced that the visa issuing process could take some time.
Several European countries, including Switzerland, have declared the state of extraordinary situation. This entails partial or total lockdowns in addition to border restrictions.
In more and more cases worldwide, travel bans, quarantines and flights cancellations are applied. Make sure you have real time updates at the time of travel and be aware that unforeseen changes may happen during your journey.
The Federal Council has been advising since 13 March 2020 to refrain from non-urgent travel abroad until further notice. In addition, since 16 March the Federal Council has been advising Swiss travelers abroad to go back home as soon as possible, by their own means. Otherwise, travelers are at risk of being blocked abroad.
The Federal Council has decided to suspend the issuing of Schengen & National visas as of 19 March midnight for the time being until 15 June 2020. Therefore the Embassy of Switzerland in Japan issues no more visas.
Based on the same decision, all persons travelling from a high risk country/ region (all countries outside the European Union EU/ European Free Trade Association EFTA and others) will be denied entry to Switzerland. The following exceptions are in place: 1. You have a travel document and a residence permit, namely a Swiss residence permit, a cross-border commuter permit; 2. You have a visa issued by Switzerland for the purpose of "business meetings" as specialists in the health sector or "official visit" of great importance or have a guarantee of a residence permit; 3. You are entering Switzerland solely for the purpose of transit with the intention and possibility of travelling on directly to another country.
The Swiss Compensation Office (SCO) in Geneva accepts temporarily and until further notice "Life Certificate / Certificate of life and marital status" by e-mail. Please follow the outlined procedure.
The Embassy in Tokyo is operational and can issue documents for Swiss citizens during its normal working hours.
Here are some relevant sources of information
The Tokyo Metropolitan Government TMG provides information regarding cases of pneumonia associated with the novel coronavirus. Also, NHK World Japan provides information on their news website.
The Federal Office for Public Health FOPH has the expertise to advise on the virus and is therefore in a position to advise on health issues.
For more general information on the virus, you can also consult the website of the World Health Organization.
safetravel.ch (DE/FR) also publishes addresses of Institutes for travel medicine.
The travel advices of the FDFA (DE/FR/IT) focus on safety information related to the fields of politics and crime. They contain an assessment of possible risks and recommend certain safety measures.
If you are Swiss and travelling abroad, register now on the "Travel Admin App". This will enable the FDFA to provide you with better support on your return journey.
Swiss travellers abroad should register on the "Travel Admin App"
The Japanese Ministry of Justice publishes information related to immigration control and denial of landing, in English.
You can find the measures implemented by the Japanese government in regard to border restrictions and quarantines in this document.
New measures to strengthen border measures - Mar. 20, 2020 (PDF, 36.6 kB)
For further information about entry in Switzerland, please consult the website of the competent authority in Switzerland, the State Secretariat for Migration.