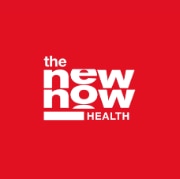 In collaboration with McCann Athens and through a successful communication campaign titled "Unmute" we brought out hundreds of proposals by Greek citizens. The project highlighted the importance to think about health as a multi-dimensional concept. Health is considered not only as the absence of disease, but as the state of integral well-being: physical, psychological, emotional, social, spiritual and societal. 

The New Now: health jury members were the experts: Stylianos Antonarakis, Manolis Dermitzakis, Nicola Forster, Alexis Georgacopoulos, Giorgos Kotrotsios, Michèle Piccard, Eva Stefani and Eleftheria Zourou

The most visionary ideas that emerged through the contest are the following:

The Blind Trust project led by Athanasios Bampalis, aims to develop a smart stick for the visually impaired

The Dyslexia project led by Kyriakos Michailidis, aims to improve the reading comprehension of people with dyslexia
The Pappous project led by Zisis Tzifas-Kratiras, is a platform that aims at changing the lives of elderly and technologically illiterate people, providing an easy-to-use interface
The Klean project led by Nikos Chronis, is developing a self-disinfecting surface to eliminate the transmission of pathogens
The Dragoman - Signs project led by Aggeliki Katsikologou and Dimitra Androutsou, proposes the development of an interface that converts speech into Greek sign language
The winners will travel to Switzerland. Under the supervision and with the guidance and support of a scientific team they will have the opportunity to test the first prototypes of their submitted proposals.

The Ambassador of Switzerland, Mr. Olaf Kjelsen, stated:
"We are very pleased with the number of entries received, which shows that there is true force of innovation in Greece, ready to commit to tomorrow's health and to work with the Swiss ecosystem. We wanted to show that simple ideas that can be implemented quickly can make a difference in the short term.  This is the uniqueness and beauty of this challenge."
"To realise your idea is to go beyond your thought and live in the present."
Cynthia Odier, Founder & Artistic Director Fluxum Foundation & Flux Laboratory.