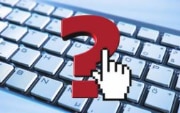 Maybe you are preparing a trip to Switzerland and would like to know whether you can travel with your identity card? Maybe you want to take your pet with you and need to know the provisions? Maybe you want to stay longer in Switzerland? Maybe you are looking for work or for a university to study? Maybe you seek to establish business ties with Swiss companies?
Have a look at the newly established FAQ-section on our Website, where many of the questions posed to our Embassy staff on a daily basis are concisely answered.
If you need additional information, please call us.
We wish you good luck in all your endeavors.