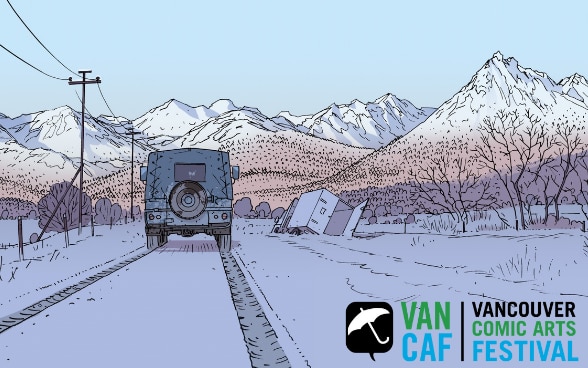 Meet Swiss artist Jared Muralt at the Vancouver Comic Arts Festival!

Cartoonist and illustrator Jared Muralt will make an appearance at the festival in Vancouver in May. He will present his comic series "The Fall", depicting a society on the brink of an apocalypse, struggling with a crisis of health, society and politics. 
You can meet Jared Muralt at his booth at the Yaletown Roundhouse on Saturday and Sunday, May 21-22. 
You will also have the chance to hear him talk about his work with other artists in a panel discussion:
Date: Saturday, May 21, at 3:30pm
Topic: "Dystopia Today: Depicting the Apocalypse in Apocalyptic Times
Place:  At the Yaletown Roundhouse or in an online livestream
Entry to the festival is free of charge. 
Find the full festival program on www.vancaf.org

Jared Muralt's appearance at VanCAF is presented by the Consulate General of Switzerland in Vancouver and Pro Helvetia.