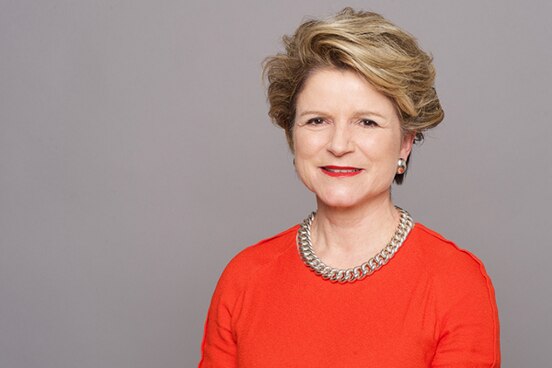 The two-day visit of Ms. Ineichen-Fleisch to Cairo comes within the framework of Switzerland's long-standing partnership with Egypt. Switzerland funds development projects across Egypt in three domains: democratic processes and human rights, inclusive sustainable economic growth and employment, and migration and protection. The projects are managed and implemented through the Swiss Embassy's Office for International Cooperation and are implemented nationwide. The indicative overall budget for the 2017-2020 Cooperation Strategy for Egypt is 86 million Swiss francs.
While in Cairo, State Secretary Ineichen-Fleisch will visit the sites of two development projects of the Swiss State Secretariat for Economic Affairs (SECO). The first is the National Blood Transfusion Center which was set up in Cairo through the Egyptian-Swiss project for reconstructing Egypt's blood transfusion services. The second is CIRA Badr University, a beneficiary of $10 million in equity funding from the Swiss Investment Fund for Emerging Markets (SIFEM) which is providing high quality, affordable education to the Egyptian market.
"Switzerland's decision to extend its international cooperation projects in Egypt for four more years, from 2017 to 2020, shows its commitment and continuous support to various dimensions of Egypt's reform agenda as set out in the country's 2030 vision," said Paul Garnier, the Ambassador of Switzerland to Egypt.
Egypt is Switzerland's third biggest trading partner in Africa and its fourth biggest trading partner in the Middle East and North Africa region. Total volume of trade between the two countries stood at 1.3 billion Swiss francs in 2016. Swiss private-sector investments in Egypt stood at 1.8 billion Swiss francs in 2015.
State Secretary Marie-Gabrielle Ineichen-Fleisch has been Director of SECO and Director of the Foreign Economic Affairs Directorate since 1 April 2011. SECO's focus areas for Egypt for the 2017-2020 period include infrastructure financing, private sector development, trade promotion and macro-economic support.
For more information please contact:
Iman Radwan, Senior Programme Officer, Embassy of Switzerland's Office for International Cooperation: 27951536
Shaimaa Fayed, Communications Officer, Embassy of Switzerland in Egypt, Telephone: 02 2575 8284