Consulate General of Switzerland in Montreal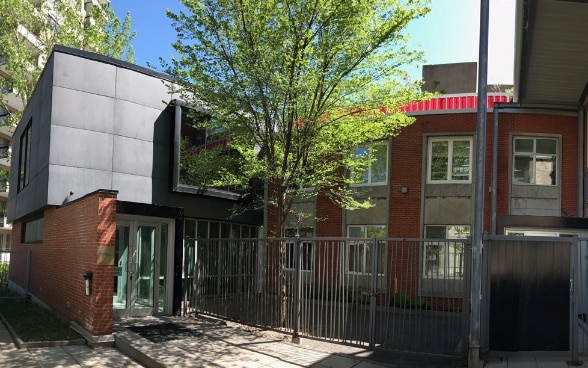 COVID-19
Given the current circumstances, our operational capacity is limited. In order to maintain social distancing please limit your visits to the Consulate General to appointments that have been approved.

+++

Swiss travelers abroad should register on the "Travel Admin App". Please make sure to download the application and also to register your travel.

More information: Press release of the Federal Council (19.03.2020)

+++

Life certificate/Swiss pension AHV

Due to the COVID-19 pandemic, the Swiss Compensation Office (SCO) in Geneva is now accepting the life certificate, filled out and signed by the insured person. The certificate thus completed can be sent to the Embassy of Switzerland (Consulate General of Switzerland) which will then forward it to the competent office in Geneva. You also have the possibility to send the life certificate (both sides) directly to the SCO by using the mail address sedmaster@zas.admin.ch

+++

INFORMATION FOR SWISS TRAVELERS

SINCE MARCH 16, 2020, THE SWISS FEDERAL COUNCIL RECOMMENDS TO ALL SWISS TRAVELERS ABROAD TO RETURN TO THEIR HOME COUNTRY, as long as this is possible with commercial or with their own means. Otherwise they risk to remain stranded abroad.
For further information, in French: Focus nouveau coronavirus

Information on Canadian measures regard to the conditions of entry into Canada: Government of Canada - Coronavirus disease (COVID-19)

The practical aspects of the implementation of these measures fall within the competence of the Canadian authorities.

+++

The Travel Advice FDFA (in German, French and Italian) offers travelers basic information for travel preparation by informing on possible risks and certain precautions. They are to be considered as a complementary source of information.

Message to the Swiss residing in Canada - Coronavirus Information


Message to the Swiss residing in The Bahamas - Coronavirus Information


For urgent requests, kindly contact the FDFA Helpline (Tel. +41 800 24-7-365

/ +41 58 465 33 33 ) or contact your representation directly.

+++

In Switzerland, the Federal Office of Public Health (FOPH) informs in regards to the Novel Coronavirus and publishes travel advice accordingly.

+++

For information related to the Novel Coronavirus (COVID-19) kindly consult the information and directives of the local authorities and the recommendations of the World Health Organisation WHO.
Visa application and online appointment system
Important: The Swiss Representations do not ask for an appointment fee and do not give preference to clients who employ the services of a private company to make the appointment on their behalf.