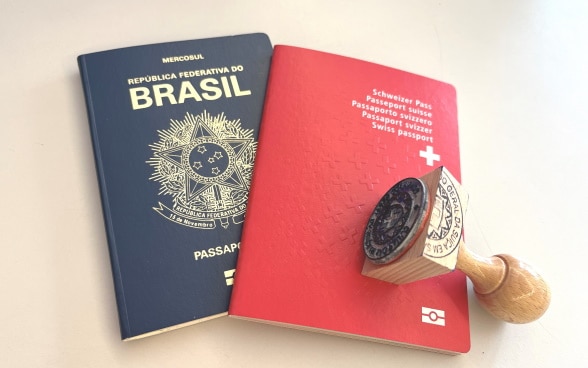 The consular affairs section looks after Swiss and Liechtenstein nationals living in the six states of our consular district in Southern Brazil, namely the States of Mato Grosso, Mato Grosso do Sul, Paraná, Rio Grande do Sul, Santa Catarina and São Paulo. 

Swiss and Liechtenstein citizens living in this consular district are asked to register themselves at the Consulate General of Switzerland in São Paulo, so we can offer them a number of administrative services, such as: 
Issuing passports and ID cards
Naturalization services

Political rights services

Welfare services
Translation/certification of Brazilian records (civil status)
The section offers assistance to Swiss and Liechtenstein tourists in case of arrest, accident or other emergency when all private means and possibilities have been exhausted. We are bound to the Swiss law in this function, particularly by the Swiss Abroad Act.
The section further accepts and processes Schengen type C visas as well as national type D visas and answers migration-related enquiries. We also represent Hungary for Schengen visa applications in São Paulo.
In order to fulfill our functions, we keep an extensive network of various Swiss and Brazilian institutions and authorities. Please do not hesitate to get in touch with us.