Embassy of Switzerland in Saudi Arabia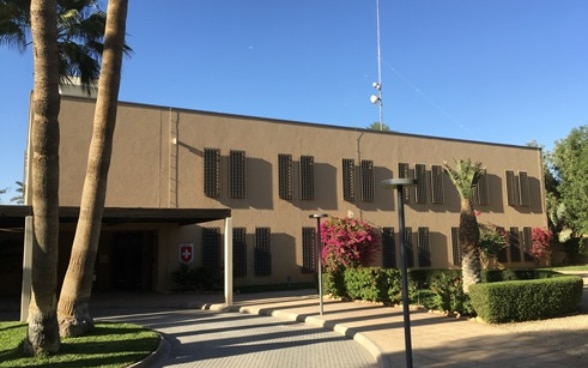 As the official representation of Switzerland, the Embassy covers all matters concerning diplomatic relations between the two countries. It represents Swiss interests in the areas of political, economic, financial and legal affairs, as well as science, education and culture.
COVID-19 (Coronavirus) – information
From May 31, 2020, the Embassy of Switzerland in Saudi Arabia is open to Swiss Citizens for urgent matters, during normal opening hours (Sun-Thu 8:00am-11:30am) or by phone during working hours (Sun-Wed 7:30-16:30, Thu 7:30-14:00). In case of need outside the opening hours, Swiss citizens can contact the FDFA Helpline: +41 800 247 365 or +41 58 465 33 33, email helpline@eda.admin.ch
The corona virus pandemic (COVID-19) continues to spread around the world and the situation is currently very critical.
Persons arriving in Switzerland may be required to complete a form, and produce confirmation of a negative test result on entry; they may also have to go into quarantine. For further information:
Coronavirus: Entering Switzerland
Entry restrictions:

Persons who can enter Switzerland are the ones who meet at least one of the following requirements:
a. have Swiss/EU citizenship (and their family members)
b. hold a Swiss residence permit (L/B/C)
c. possess an FDFA legitimation card
d. have a D visa issued by Switzerland
e. possess a C visa issued by Switzerland after March 16, 2020 in a valid exceptional case
For information on the Coronavirus and the current situation, the following links may be useful:

Ministry of Health of Saudi Arabia
Federal Office of Public Health