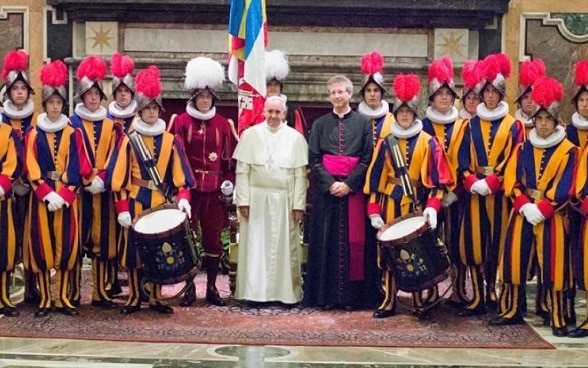 The Embassy of Switzerland is pleased to invite you to a SWISS PICNIC on 2 July 2021 at 5 p.m. in Dolinka Szwajcarska
(10 Chopin Street), where you will learn about the SWISS PONTIFICAL GUARDS, the so-called "smallest army in the world", which has been serving the Pope and the Vatican for over 500 years. Members of the Association of Former Pontifical Swiss Guards, represented by their President Mr. Lukas Schmucki, will talk about the Swiss Guards' peculiarities, values and challenges under the pontificates of St. John Paul II and Pope Francis.
There will be culinary delights from Switzerland and Poland at the event.

Please confirm your attendance by 18th June 2021 by this email warsaw.events@eda.admin.ch

We are looking forward to seeing you there!

Jürg Burri, Ambassador, together with the Embassy Team